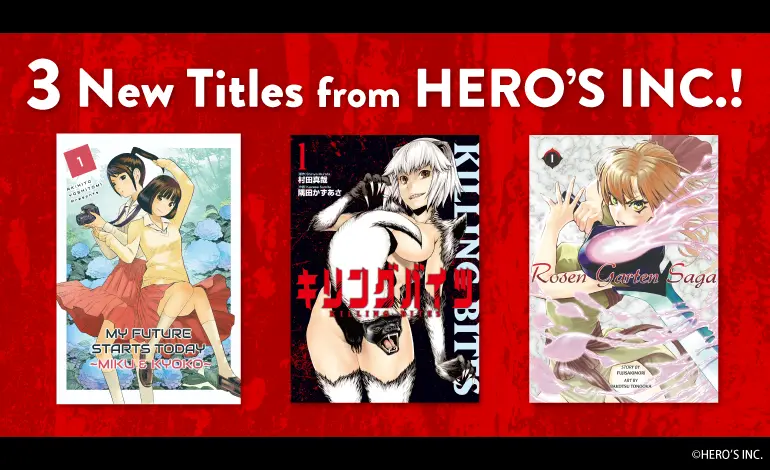 We are pleased to announce the addition of the following manga titles* from HERO'S INC.:
Killing Bites, Volumes 1–11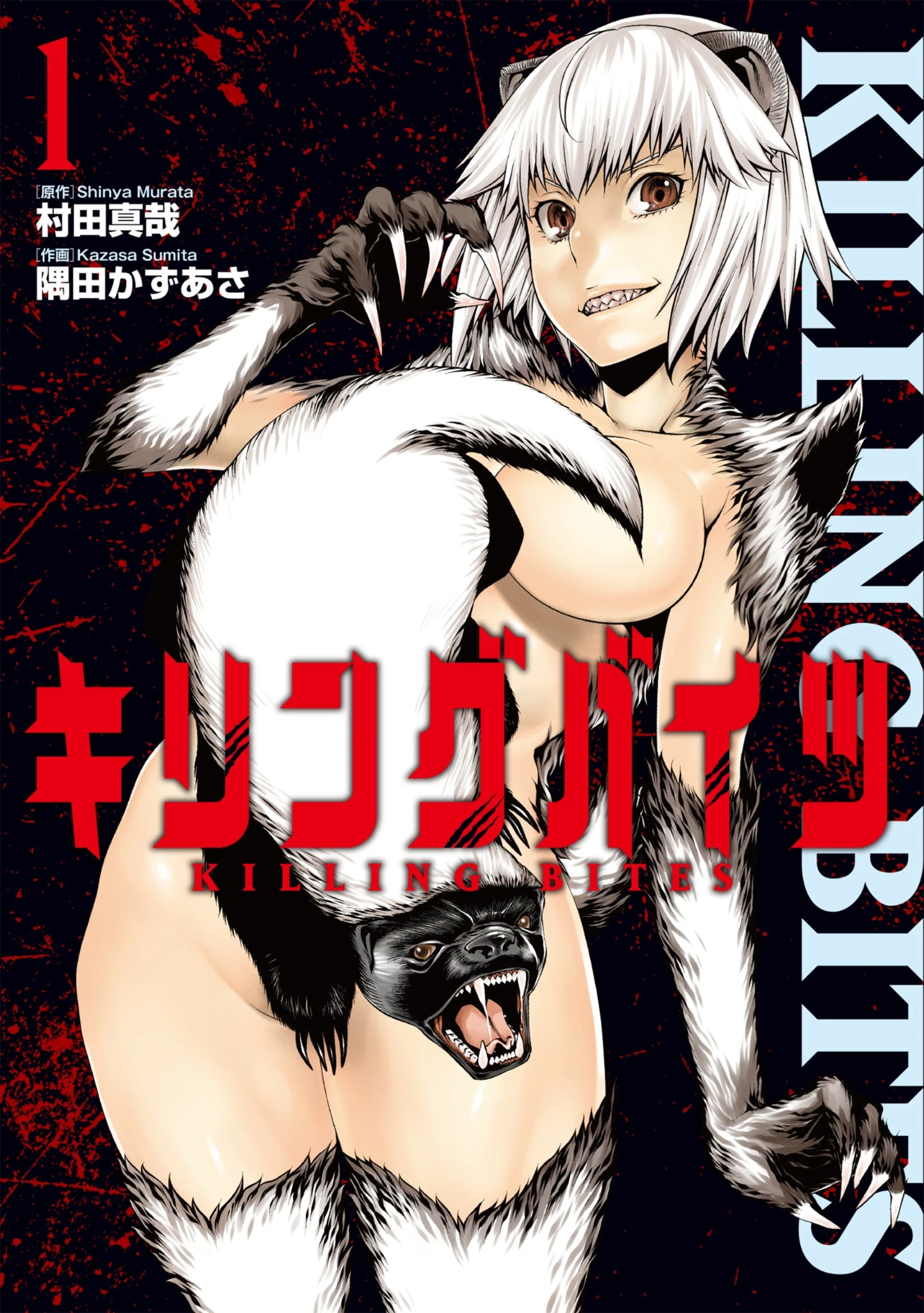 Authors: Shinya Murata and Kazasa Sumita
Nomoto, a dull young man, is taken to a junkyard by a mysterious girl named Hitomi.
In this place for the forsaken, a gruesome battle takes place. The opponents are "Brutes," hybrids with the mind of men and the strength of beasts. Fangs clash with fangs; desire, madness and ferocity mix together.
And the name of this battle is "Killing Bites"!
My future starts today ~Miku&Kyoko~, Volumes 1–2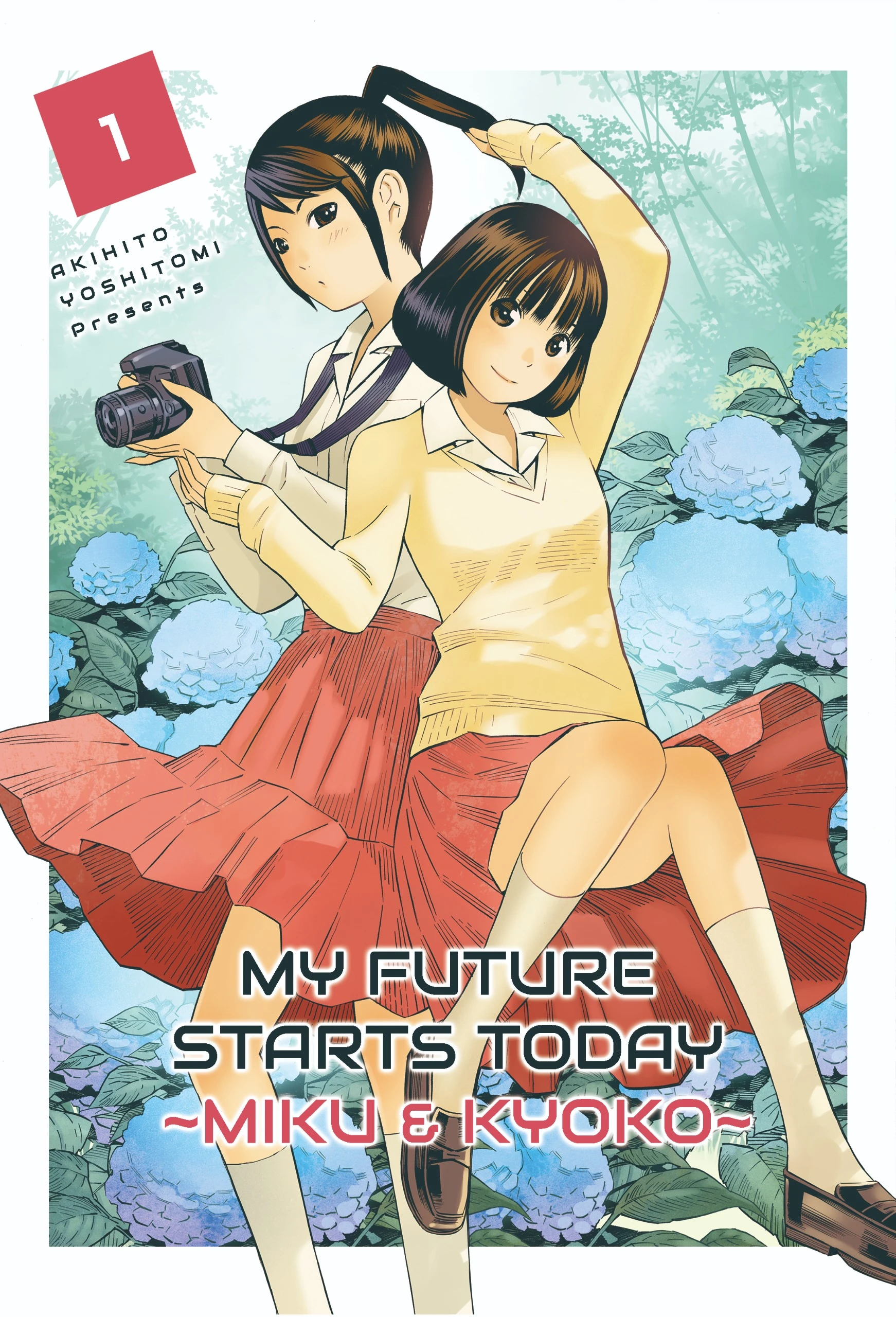 Author: Akihito Yoshitomi
Kyoko and Miku are childhood friends attending the same high school.
One day, Miku confesses to Kyoko that she loves her. Miku tells Kyoko that she doesn't have to respond right away, but she wants her to decide whether or not to have a serious relationship with they graduate. Until then, Kyoko can do or say whatever she wants to Miku.
The story of Kyoko and Miku, a thrilling love experiment between two girls, begins…!
Rosen Garten Saga, Volume 1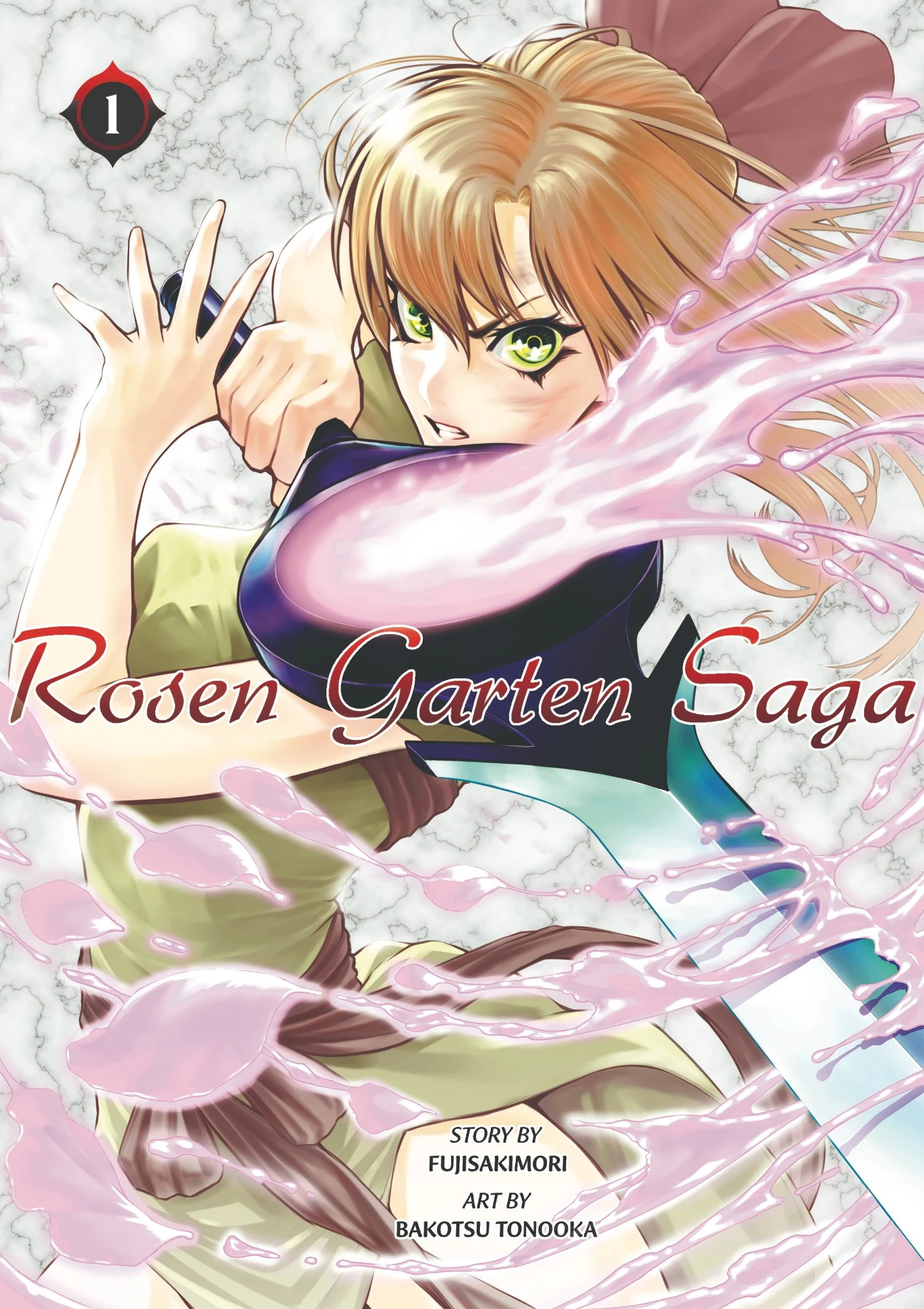 Authors: Fujisakimori and Bakotsu Tonooka
Lyn's village falls under attack by bandits and amidst the chaos she gets her hands on a special sword.
The sword turns out to be a magic sword that houses the soul of the great hero Siegfried, and with its power Lyn makes short work of the bandits.
However another throbbing "sword" has sprouted from between her legs?!
*Release dates to be announced later.
Fans can read these volumes via subscription on Manga Planet. They can also digitally purchase chapters via points.
Featuring a subscription plan, as well as options to purchase or rent titles by chapter or volume, Manga Planet offers a variety of manga titles from publishers, mangaka, and independent artists, including but not limited to Kodansha Ltd., WANIBOOKS Co., Ltd., Parsola Inc., highstone, Inc., Starts Publishing, Shodensha Publishing, Thirdline, SOZO Comics, Tokuma Shoten, Home-sha, Inc., LEED Publishing Co., Ltd., SAN-EI Corporation, SHONENGAHOSHA, I.T. Planning, Inc., Hobby Japan, futurecomics Co. Ltd., COMPASS Inc., OHZORA Publishing Co.,Ltd., Masaya Hokazono, and Nakashima723.
About Manga Planet
Manga Planet started in 2012 as a joint project between FANTASISTA, INC. and Dai Nippon Printing Co., Ltd. to research the ways manga is read throughout the world. 
In 2019, Manga Planet launched the Boys' Love (BL) subscription service futekiya Library, followed by the multi-genre Manga Planet Library in the same year. Both libraries were merged into one Manga Planet in April 2023.
Bridging the needs of international manga fans and the Japanese manga industry, Manga Planet pushes for affordable access to officially licensed English-language manga through its subscription plan, as well as newly added options to purchase or rent individual titles.
Manga Planet's subscription plan starts at US$1.99 for one week. Visit Manga Planet's official website to find out more about its service, and start by signing up for free.