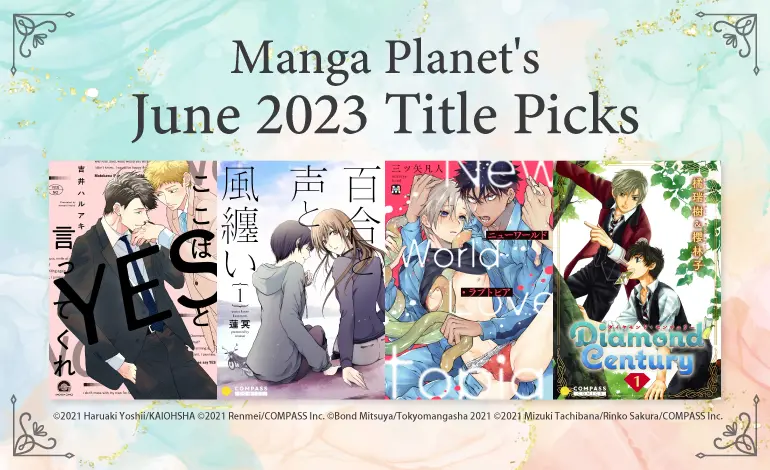 We're reviving the Manga Planet blog once more, and we're kicking things off with a series of monthly recommendations posts! For June 2023, we're shining the spotlight on two BL titles, one yuri/GL title, and one shojo title. Look out for our recommendations over the months to come, as we on the team take turns to pick titles to introduce.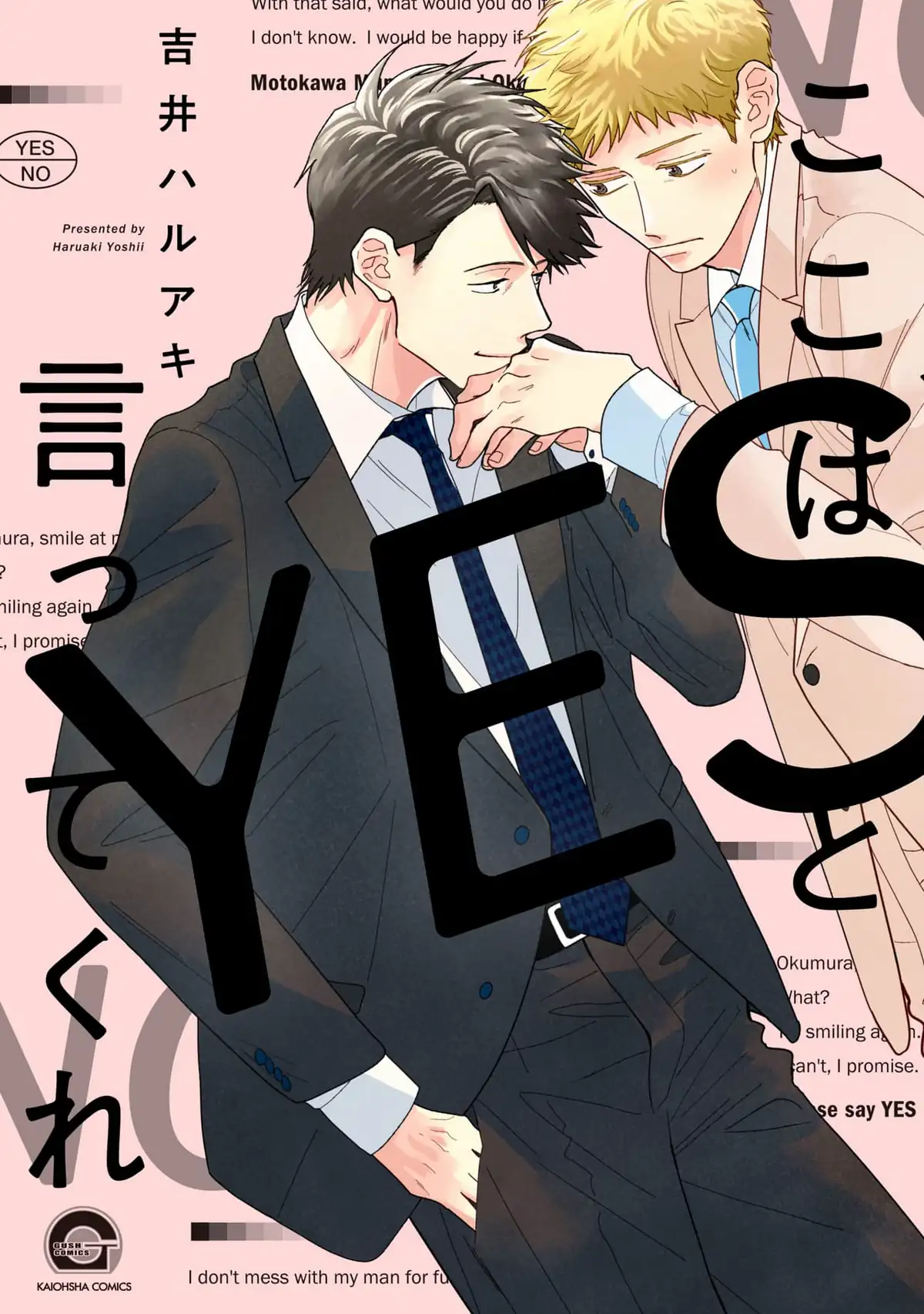 Author: Haruaki Yoshii
Publisher: KAIOHSHA
Genre: Boys' Love (BL)
Status: Completed (1 volume)
Access Options: 
Subscription (readable in full)

Points (readable in full)

Free preview of Chapter 1
Synopsis
Motokawa's the guy who says stuff without any mental filter, and Okumura's the guy people avoided since they found out he was gay. 
They may seem like an unlikely combination, but when Motokawa gets saddled with a pretty large contract to close, Okumura's the only guy he can think of to be his co-lead.
Motokawa says this is just because of Okumura's responsibility and seriousness towards work, but should it also be of note that he thinks Okumura has a cute smile…?
Why we recommend Please Say Yes:
If old man yaoi — as they call it on fandom spaces these days — is your thing, this is the title for you! Motokawa's clumsiness and awkwardness make him quite endearing. His heart's clearly in the right place, but his initial attempts at getting close to Okumura are a disaster, what with him being a middle-aged divorcee with a tendency to run his mouth.
Meanwhile, when we first get to know Okumura, he's the closed-off type who'd prefer to be left alone, so it's very emotionally satisfying to see how Motokawa defrosts the icy Okumura with his naturally easygoing, non-judgmental nature.
Without going into spoilers, you find out the real reason why people avoid Okumura, you too will want to give the poor guy a hug and cheer him on as he grows closer to Motokawa. Both characters had been in relationships that didn't work out for various reasons, but these two show that second love can definitely be sweeter than the first.
Adorable and sweet, but still with a little bit of spice, Please Say Yes will put a smile on your face with the chemistry of its two lovable leads!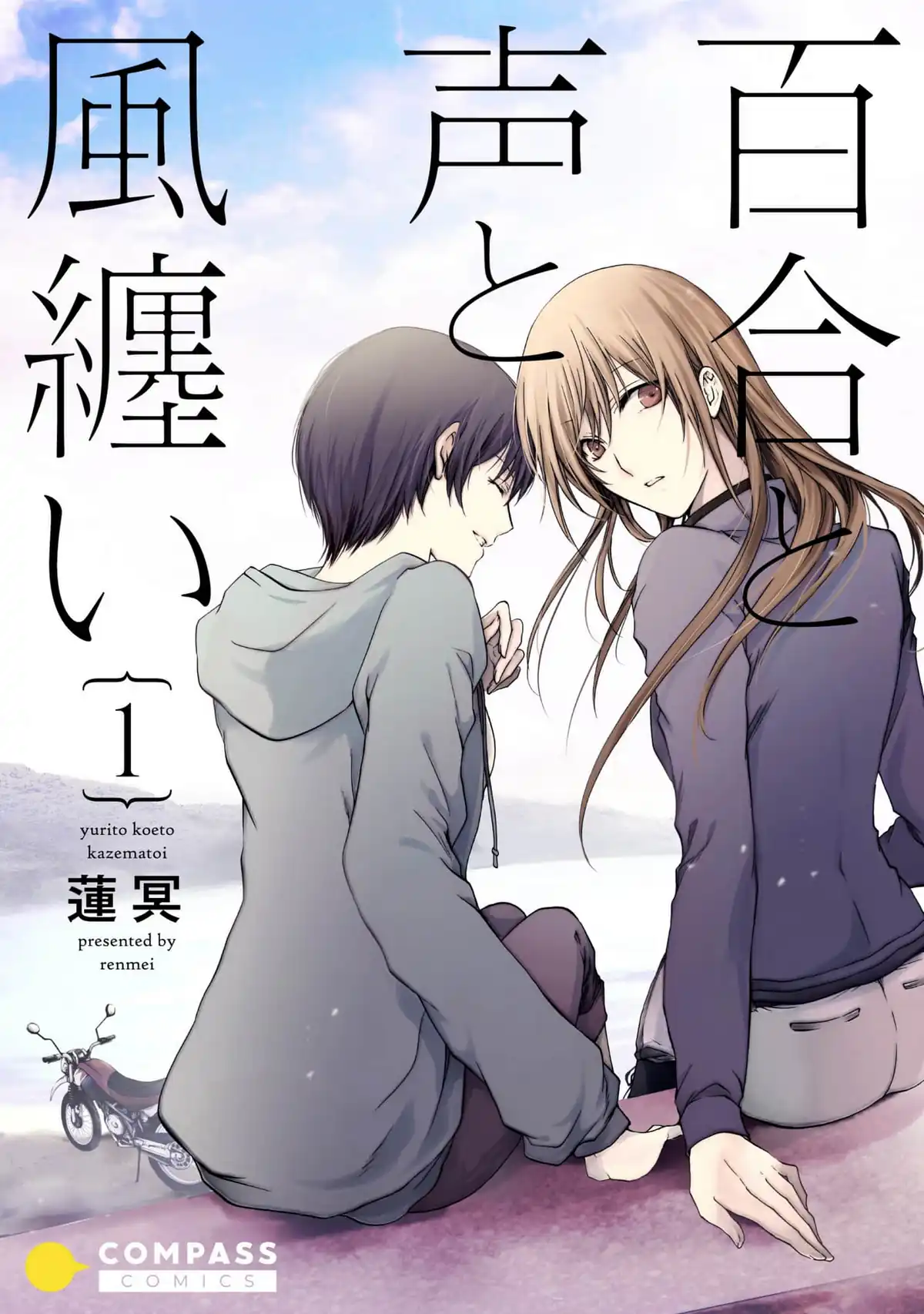 Author: Renmei
Publisher: COMPASS Inc.
Genre: GL/Yuri
Status: Completed (4 volumes)
Access Options: 
Subscription (readable in full)

Points (readable in full)

Free preview of Chapter 1
Synopsis
Matoi Nonoshita is a country girl with big-city dreams, and if that means that others think she can't quite understand the importance of love and companionship, so be it. She's going to Tokyo to pursue her dream of being a TV announcer; after all — she's perfectly fine with being alone!
But when one chance encounter leads to her meeting Yuriko, a young woman with a motorcycle, suddenly Matoi feels as if everything she knew about herself has begun to change…

Why we recommend Lilies and Voices Born Upon the Wind:
Nuanced portrayals of asexual and aromantic characters in media are still relatively uncommon even now that there have been more conversations about the aroace spectrum, so Lilies and Voices Born Upon the Wind is a gem in this regard.
Author Renmei doesn't just imply characters' sexual orientation. Both Matoi and Yuriko explicitly identify as being on the ace spectrum, although in the author's notes, Renmei mindfully notes that the terminology may vary from country to country and says that regardless of label, both leads do not feel sexual attraction and thus do not desire a sexual relationship. 
This does not mean that asexuals and aromantics cannot experience meaningful, loving, and fulfilling relationships, though, as this title very brilliantly shows. Whatever relationship Yuriko and Matoi have, there is no doubt that there's love involved between the two, and the way Renmei depicts their love through gestures and visual cues is beautiful.
With aromanticism and asexuality both being spectrums, readers should keep in mind that this story isn't meant to represent the entire aroace spectrum. Still, the author hopes that readers who can relate to Matoi and Yuriko will know that they're not alone, which is quite thoughtful of them.
Do check out the bonus chapters, which contain storyboard sketches, bonus art, and commentary for the author! Especially if you're into art and/or enjoy reading the author's thought process behind their work, you'll appreciate these extras.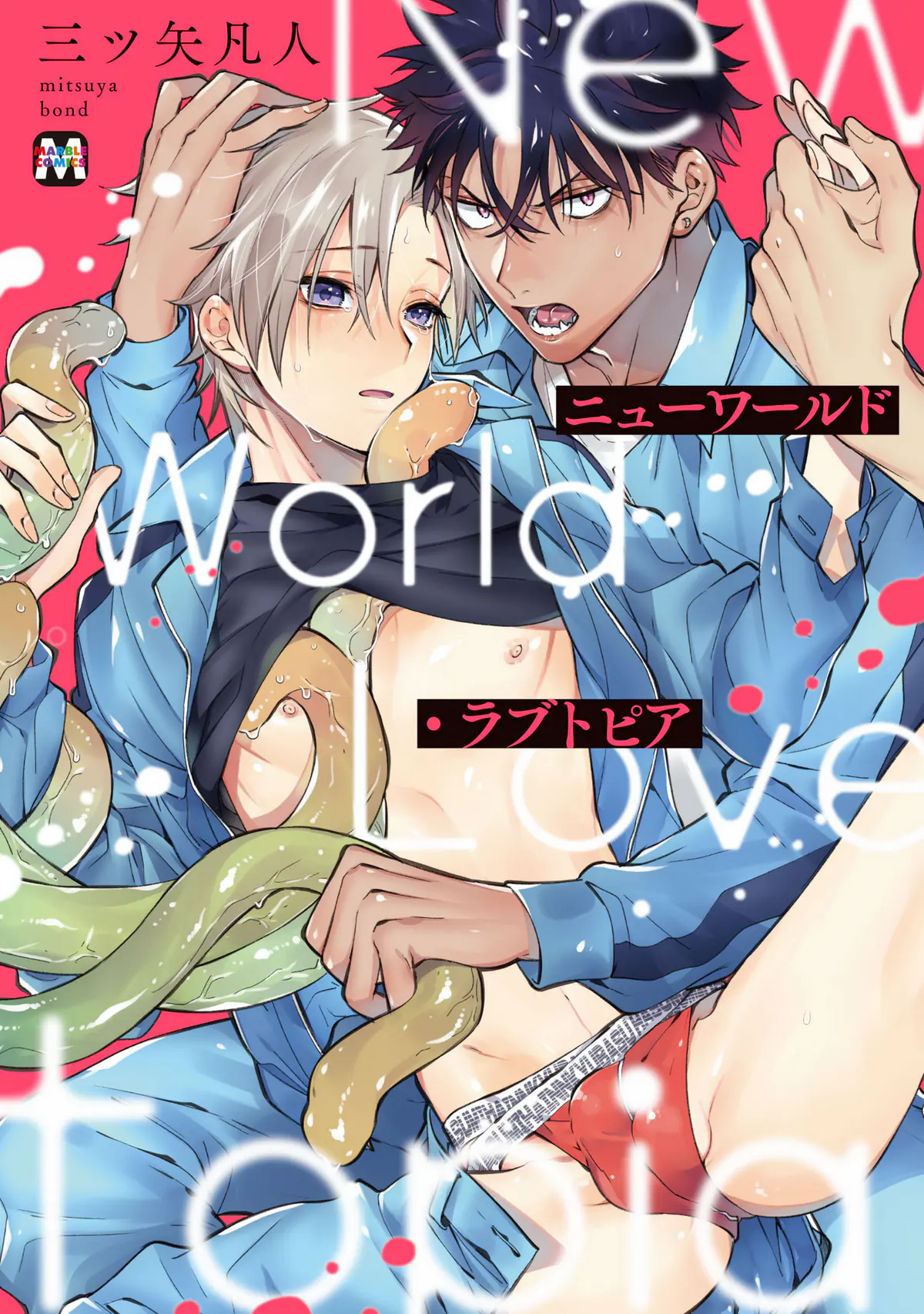 Author: Bond Mitsuya
Publisher: Tokyomangasha
Genre: Boys' Love (BL)
Status: Completed (1 volume)
Content Warnings: Some scenes contain dubious consent
Access Options: 
Subscription (readable in full)

Points (readable in full)

Free preview of Chapter 1
Synopsis
On an Earth with two kinds of animals — Primordial Creatures from this world, and Otherworld Creatures from a parallel universe — Hachi Ueda wants to follow in his zookeeper grandfather's footsteps.
But between an ill-tempered trainer and a mysterious singer, how can he get through his first day of work in one piece?

Why we recommend New World Lovetopia:
Not long after its release, New World Lovetopia quickly shot up to one of our top 10 most-viewed titles in May 2023, and with a tantalizing cover like that, it's not hard to see why!
Has getting hot and heavy with humanoid creatures ever appealed to you? Then you won't want to skip New World Lovetopia.
That's right, this title is for all the monsterfuckers and monster enjoyers out there. In this series' universe, Otherworld Creatures are categorized as animals, cryptids, spirits, and plants — and examples of such creatures include sirens, incubi, and plants that can take on human forms. The dedicated but clumsy Hachi just happens to be a magnet for these often-playful creatures, which means that he's in for all sorts of encounters, if you know what we mean.
It doesn't take long for Hachi's knack for making a mess of things and getting all caught up with the Otherworld Creatures to earn the ire of the grouchy Takumi, Hachi's more experienced coworker. No ordinary trainer, Takumi himself is intriguing, and you may be in for a surprise when you discover the depths to his character.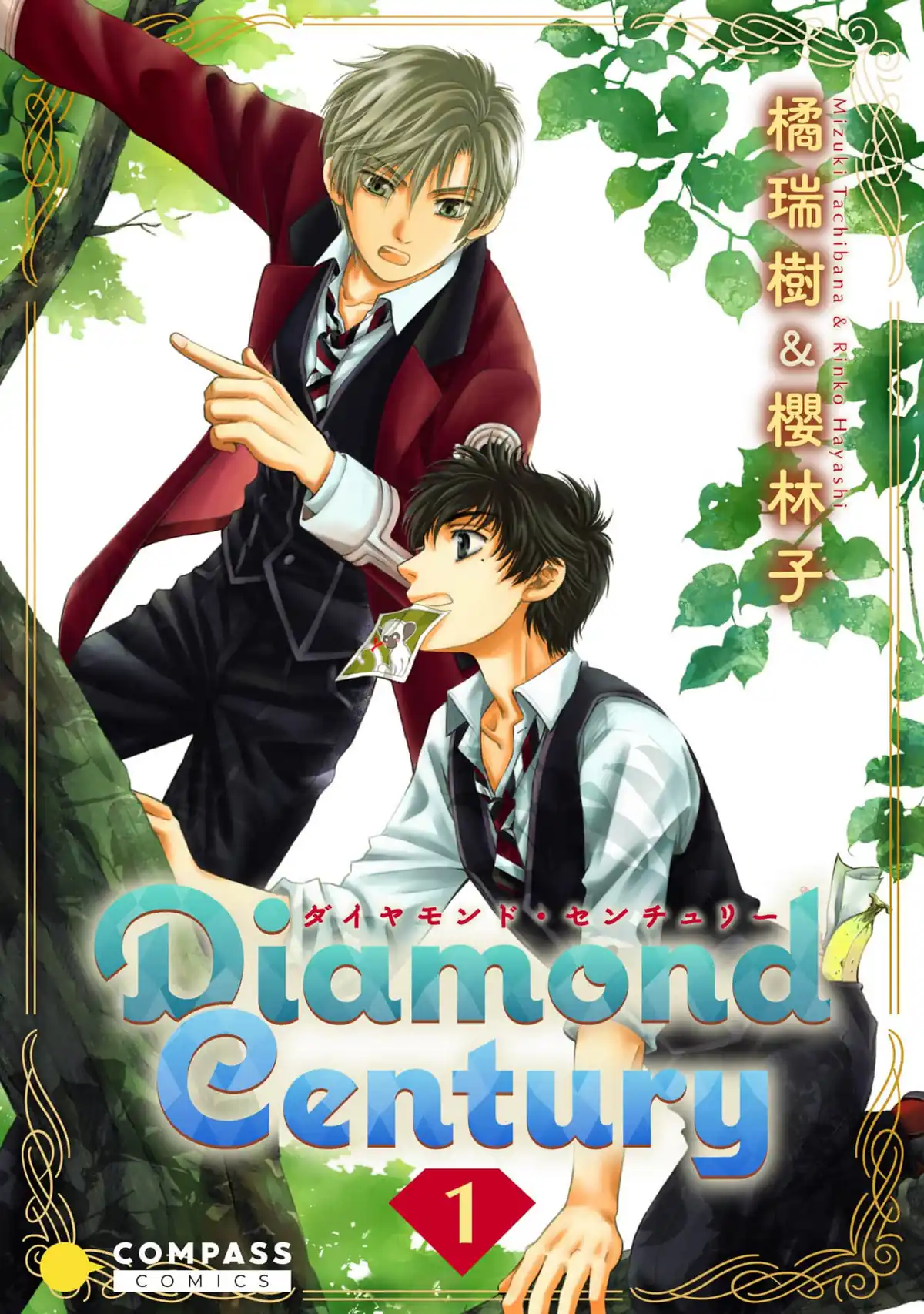 Authors: Mizuki Tachibana and Rinko Sakura
Publisher: COMPASS Inc.
Genre: Shojo/Josei
Status: Ongoing (currently 2 volumes)
Access Options: 
Subscription (all currently available volumes)

Points (all currently available volumes)

Free preview of Chapter 1
Synopsis
Jin is a 15-year-old Japanese boy with big dreams. In an attempt to escape his sister's strange schemes, he leaves for America.
Upon reaching America, Jin's dad enrolls him to Diamond Century, a unique school whose goal is to raise students who will shoulder the 21st century. There, Jin meets the distant Shuri Fujisawa, a Japanese American who's assigned to be his guide and language partner.
What kind of friendship will be forged between the two?
Why we recommend Diamond Century:
With its art style and fantastical ideas of what a super-elite school in the 2000s would look like, Diamond Century is a trip down memory lane. (Fun fact: this title was first published in 1997, with new editions of its volumes being reprinted in 2012.)
Check this title out if vintage shojo is your thing! It's not just the art that will have you feeling nostalgic; tropes such as an absurdly powerful student council ruling over the school like it's their kingdom will also take you back to the shojo manga of previous decades.
The dynamic between Jin and Shuri — also known as "Garnet" or "Guy" to his classmates — is interesting and enjoyable. Though Jin is hot-blooded and Shuri is his calmer counterpart, Jin, despite still being a fish out of water in the Diamond Century academy, is often the one who ends up getting Shuri out of sticky situations. 
It'll be exciting to read along and find out what other over-the-top adventures Jin and Shuri will get into!