About Us

Our mission is to connect passionate fans around the world with officially licensed Japanese manga and support artists, editors, and publishers.

Our vision is to expand the ways we can deliver the greatest and latest Japanese manga (and more) to manga fans.

Our values are listening to, caring for, and respecting artists and readers.
Members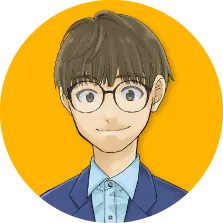 Daisuke Takahashi
Manga Planet Producer

After working in radio in Nagaoka and Niigata City, I returned to my hometown Sanjo to a company specializing in work tools and worked on various projects, one of which was an anthropomorphic character of nippers who gained much traction.
In 2020, I joined NSG Group's Manga Anime Picture Promotion Office then became President of Gataket Corp., where I organize Gataket, a doujinshi magazine convention with a 40-year history, and established a manga editing business with publishers like Line Manga. Additionally, I am the President of OranVeil Co., Ltd and Director of FANTASISTA,INC.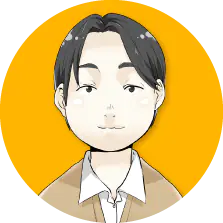 Hirotsugu Takano
Manga Planet Director

My career began as a programmer in 1995, until I became an instructor at a technical computing school, where I met Mr. Kurihara (president of our operating company, FANTASISTA) through our mutual taste in rock and dance music.
Us meeting was what led me to join Fantasista as a director, where I led the development of several web services and apps, then of Manga Planet Library (and futekiya Library). Naturally, I am a big manga fan with a room full of well-stocked bookshelves. But, one problem I now face is that I am too busy working on the development of Manga Planet that I no longer have enough time to read manga…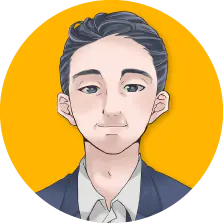 Hyoe Narita
Manga Planet Executive Adviser

I started in 1988 at Shogakukan, one of the biggest publishers in Japan. After moving to San Francisco, California, I served as Executive Vice President at VIZ Communications, Inc. from 1996 to 2011. There, in 2002, I also became the Editor in Chief of US SHONEN JUMP. From 2011 to 2017, I relocated to Paris, France to manage VIZ Media Europe as President. In 2018, I came back to Japan and joined Fantasista. Through such a career, I have serendipitously become an expert of the worldwide manga business. I believe this subscription model will change the world's manga map in the near future.

Business Partner
In charge of negotiations with publishers and localization
Dai Nippon Printing Co., Ltd.
Operating Company
In charge of planning, development, operations, proofreading, promotions, and others

FANTASISTA,INC.
Read Officially Licensed Manga
Hundreds of titles at your fingertips through
the Manga Planet Pass, rental, or purchase!
Your Manga Planet journey starts
with a free account!
Sign Up