License Announcements
Manga Planet Licenses 2 Adult Titles from Rush!
Tadashi Manabe's "Sugar Dating" and Kazuma Ichihara's "This Woman's Body Tells Lies" to be released on Manga Planet!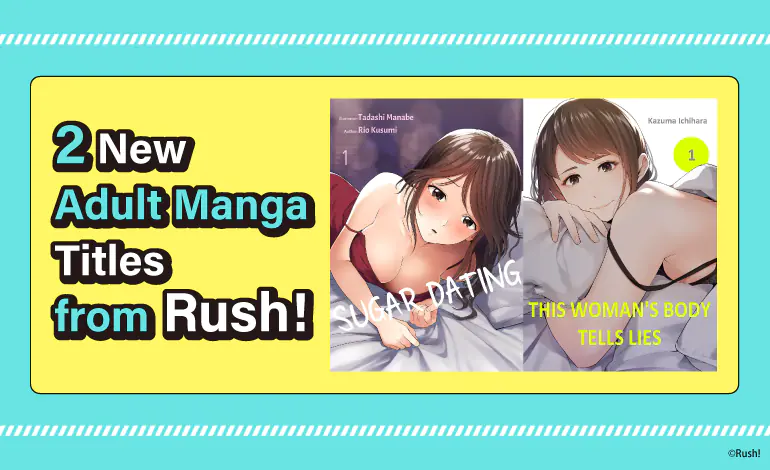 We're excited to announce the license acquisition of two adult manga titles* from Rush!
Sugar Dating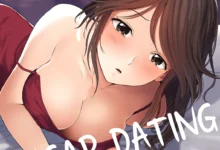 Story and Art: Tadashi Manabe
"Hey, Shouma… Have I maybe soured your rosy image of me?" 
Shouma works as a porter in a brothel. He was living a meager life that was far from the city life he longed for. Then, a miracle happens: He reunites with his first love, Yura Honjou. 
With her naturally gorgeous looks, Yura started working in the entertainment industry while she was still in high school, and was completely out of Shouma's league. And now, she's right beside him…? 
Shouma is completely ecstatic at this turn of events, and Yura is snuggled up right against him. With her warm breath in his ears, she reveals her body to him. "Y-Yura… We can't… Do this…!" 
What is the fate of Shouma, who's dancing right in the palm of Yura's hand…!?
This Woman's Body Tells Lies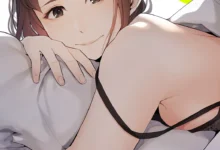 Story and Art: Kazuma Ichihara
"I'm counting on you. I want the best." 
Our protagonist is Keita, a young man barely scraping by day-to-day. After he wins a rare game of pachinko, he finds the courage to talk up a woman: the beautiful Rinko, who is unexpectedly receptive to his advances! "Today's my lucky day!"
But Keita's elation is short-lived, as he soon realizes that Rinko has actually mistaken him for a mysterious man named "K", renowned as an "artist" among his female clients! 
In search of pleasure, Rinko sidles up to Keita… "Hey… How long do you plan to keep me in suspense?" But what could she possibly be expecting? Keita is practically a virgin!!
*Release dates to be announced later.
Fans can read these titles and more via the new Manga Planet, an integration of the Manga Planet Library and futekiya Library launching in spring 2023. 
The new Manga Planet will have four categories: 
Shojo / Josei

Shonen / Seinen

BL (futekiya)

GL (Yuri)
The categories for these titles will be announced later.
By subscribing to its all-you-can-read plan, and/or renting or purchasing individual chapters and volumes, Manga Planet users can access a variety of manga titles from publishers, mangaka, and independent artists, including but not limited to Kodansha Ltd., WANIBOOKS Co., Ltd., Parsola Inc., highstone, Inc., Starts Publishing, Shodensha Publishing, Thirdline, SOZO Comics, Tokuma Shoten, Home-sha, Inc., LEED Publishing Co., Ltd., SAN-EI Corporation, SHONENGAHOSHA, I.T. Planning, Inc., Hobby Japan, futurecomics Co. Ltd., COMPASS Inc., OHZORA Publishing Co.,Ltd., Masaya Hokazono, and Nakashima723.