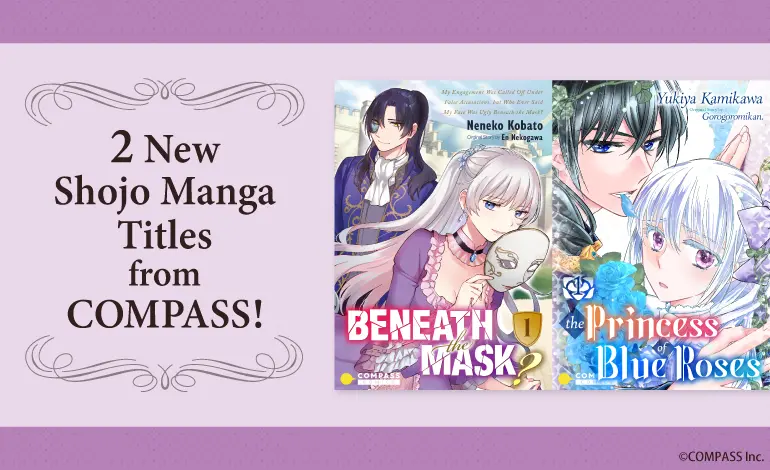 We're excited to announce the license acquisition of the following shojo manga titles* from COMPASS Inc.:
My Engagement Was Called Off Under False Accusations, but Who Ever Said My Face Was Ugly Beneath the Mask?
Authors: Neneko Kobato and En Nekogawa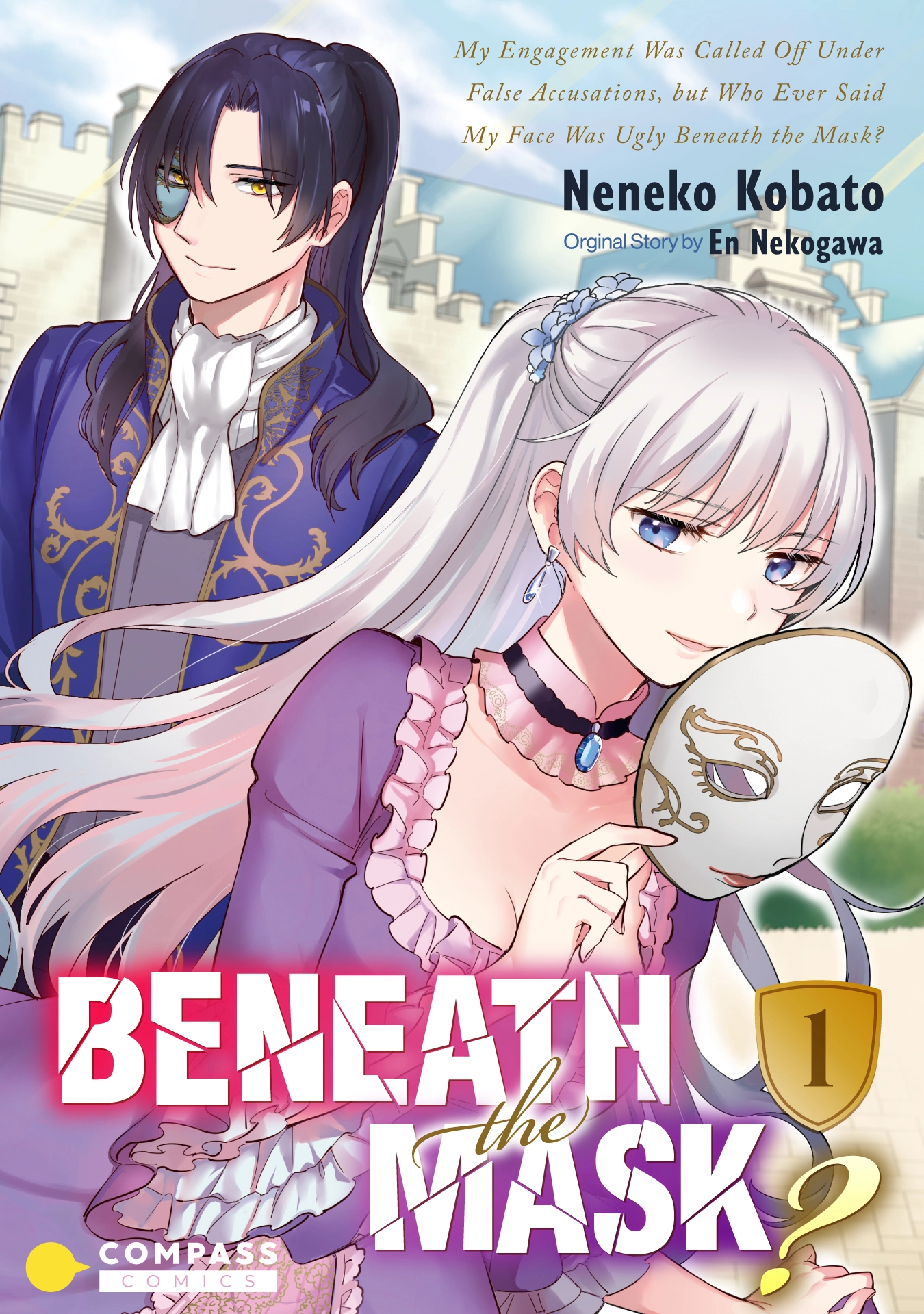 The refined daughter of a duke strikes back against the bizarre charges put on her…with the help of her dear brother, of course!
Catia has always hid her face under a mask during her days at the academy. Now, right in the middle of the graduation party, her fiancé the First Prince calls off their engagement, accusing her of being as mean-hearted as her ugly appearance. 
But he should've thought twice, because after all, who ever said beneath the mask was an ugly face?
The Princess of Blue Roses
Authors: Yukiya Kamikawa and Gorogoromikan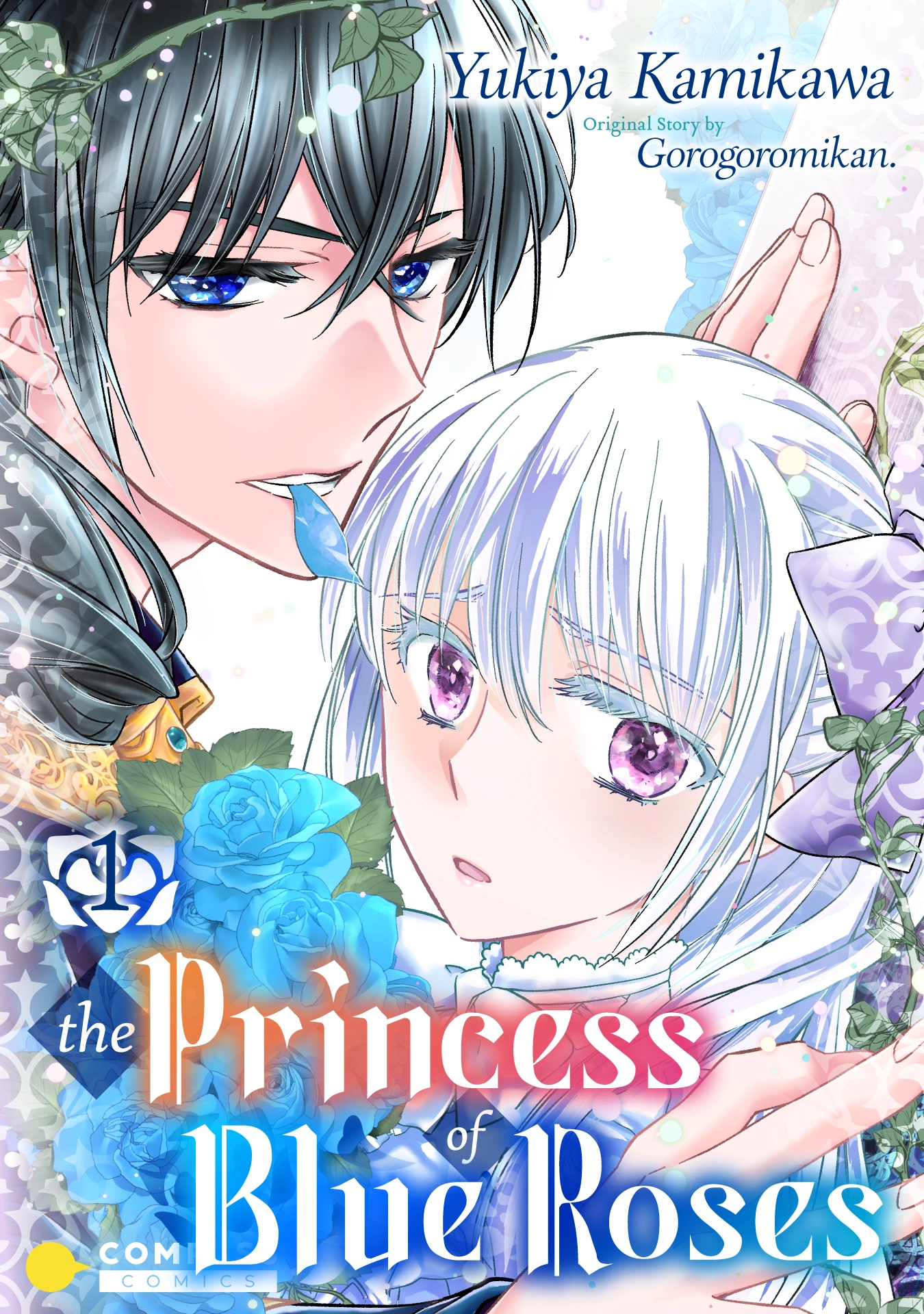 On the day of her execution, Vyaria wakes up to find time has reversed itself, making her seven years old again. Thinking of the events of her future, she is truly traumatized. 
Her first marriage to King Cain had been a cold and unhappy one. Each time she made an attempt to get closer to him, she had been faced with rejection, and the sudden appearance of a girl from another dimension had only increased Cain's hostility towards Vyaria. Behind her back, everyone had called her the "Blue Rose Princess," after the flower that symbolizes unattainable wishes.
Knowing she would eventually be sentenced to death by her own husband, Vyaria is terrified when she is once again united with the young Cain. Is everything going to repeat itself? Is there really nothing she could do to change the future?
As scared as she is, Vyaria vows to fight against her cruel fate in this second chance at life…!
*Release dates to be announced later.
Fans can read selected chapters via subscription and unlock the rest with points on the newly relaunched Manga Planet. 
Featuring a subscription plan, as well as options to purchase or rent titles by chapter or volume, Manga Planet offers a variety of manga titles from publishers, mangaka, and independent artists, including but not limited to Kodansha Ltd., WANIBOOKS Co., Ltd., Parsola Inc., highstone, Inc., Starts Publishing, Shodensha Publishing, Thirdline, SOZO Comics, Tokuma Shoten, Home-sha, Inc., LEED Publishing Co., Ltd., SAN-EI Corporation, SHONENGAHOSHA, I.T. Planning, Inc., Hobby Japan, futurecomics Co. Ltd., COMPASS Inc., OHZORA Publishing Co.,Ltd., Masaya Hokazono, and Nakashima723.
About Manga Planet
Manga Planet started in 2012 as a joint project between FANTASISTA, INC. and Dai Nippon Printing Co., Ltd. to research the ways manga is read throughout the world. 
In 2019, Manga Planet launched the Boys' Love (BL) subscription service futekiya Library, followed by the multi-genre Manga Planet Library in the same year. Both libraries were merged into one Manga Planet in April 2023.
Bridging the needs of international manga fans and the Japanese manga industry, Manga Planet pushes for affordable access to officially licensed English-language manga through its subscription plan, as well as newly added options to purchase or rent individual titles.
Manga Planet's subscription plan starts at US$1.99 for one week. Visit Manga Planet's official website to find out more about its service, and start by signing up for free.