License Announcements
Manga Planet Licenses 2 New Titles from SHINCHOSHA!
Tabasa Iori's "Heroines Game" and Michihiko Fujiei's "The Yokai Caretaker" to be released on Manga Planet!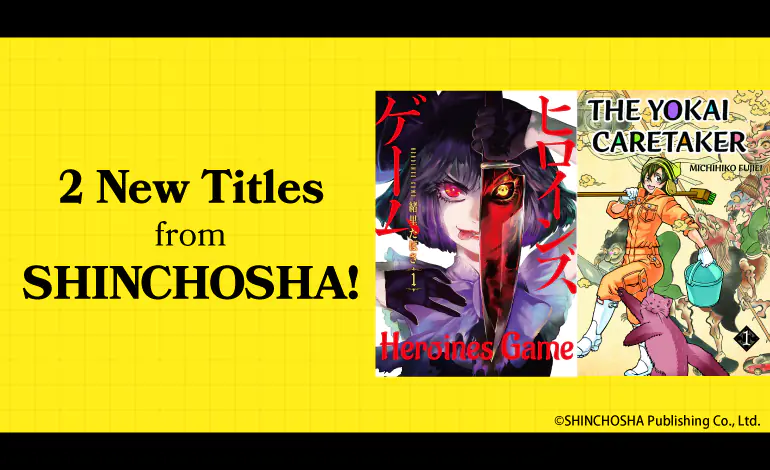 We're pleased to announce the license acquisition of the following manga titles* from SHINCHOSHA Publishing Co.,Ltd:
Heroines Game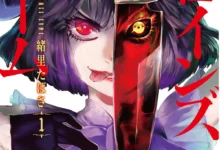 Story and Art: Tabasa Iori
Her name is Alice. One day, she wandered into a crazy tea party.
Alice, the leader of a popular idol group, found herself in an unknown forest.
Little Red Riding Hood, Thumbelina, Snow White… The heroines of fairy tales appear one after another. What's different from the fairy tales is that their forms are disfigured.
The heroines, who have met an unfortunate end, are said to be killing each other in a "Heroine's Game" to change their fate.
So begins a beautiful yet cruel fairy-tale heroine battle royale.
The Yokai Caretaker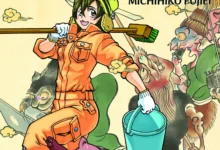 Story and Art: Michihiko Fujiei
Toritsuki Hiyori works at a very common yokai garden, where he takes on the task of raising these beings under the guidance of yokai doctor Mutsu Goro.
*Release dates to be announced later.
Fans can read these titles and more via the new Manga Planet, an integration of the Manga Planet Library and futekiya Library launching in spring 2023. 
Subscribers can access a variety of manga titles from publishers, mangaka, and independent artists, including but not limited to Kodansha Ltd., WANIBOOKS Co., Ltd., Parsola Inc., highstone, Inc., Starts Publishing, Shodensha Publishing, Thirdline, SOZO Comics, Tokuma Shoten, Home-sha, Inc., LEED Publishing Co., Ltd., SAN-EI Corporation, SHONENGAHOSHA, I.T. Planning, Inc., Hobby Japan, futurecomics Co. Ltd., COMPASS Inc., OHZORA Publishing Co.,Ltd., Masaya Hokazono, and Nakashima723.