Service Announcements
Response from Director Takano
The Future: Manga Planet and futekiya's Plans for the First Half of 2023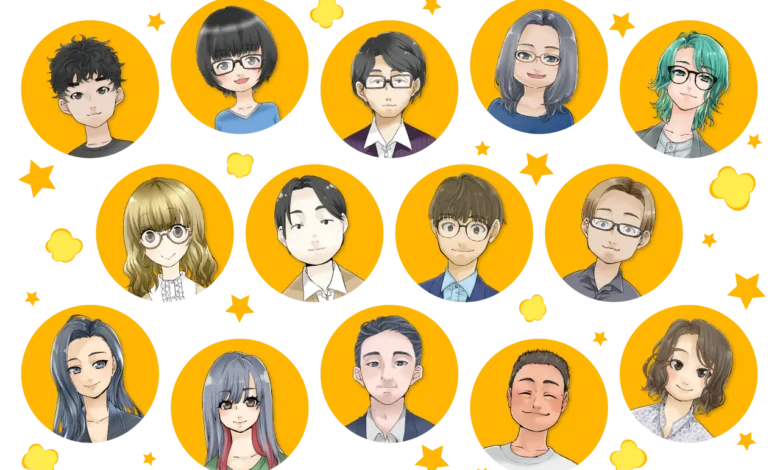 Since our announcement of the service merge on February 26 (Sunday), we have received many comments, opinions, and questions via Twitter and other social networks.
First of all, we would like to thank you for the great enthusiasm you have shown for our service.
We will take all of the feedback earnestly and reflect it in the future development and operation of our service.
Of course, we may not be able to implement all your feedback, but we will do our best to carefully consider them. We hope for your understanding.
I would like to further clarify some points, since many may have misunderstood them due to my lack of explanation.
If you still have unanswered after reading this, and/or if you still have something you'd like to share with us, we'd appreciate it if you'd reach out to us with the hashtag #MangaPlanetTheFuture .
About Chapter/Volume Purchase and Rental
To understand the rationale behind this decision, first, for context, let me explain how we negotiate distribution contracts with publishers.
Currently, Manga Planet and futekiya are subscription-only distribution services. Here's how we negotiate with publishers to distribute their titles:
Select publishers to negotiate with.
Negotiations are prioritized based on the needs of readers, availability of negotiation channels, etc.
Present Manga Planet or futekiya's business model to the publisher.
Currently, most publishers are negative toward the subscription model.
If the publisher is willing to consider it, they will contact the manga artists.
However, many manga artists also reject the subscription model.
The decision to release a work is finalized after receiving permission from the manga artist to distribute it.
In this process, a great number of publishers refuse at stage 2, and a great number of titles are also dropped at stage 3.
Many copyright holders are reluctant to use the subscription model, as it's often perceived as a cheap sale of the works that they put in a great deal of effort to create.
Naturally, manga artists and publishers have the right to allow or refuse distribution through subscription services, and we respect and understand their decision.
Facing such a situation, we have no other choice if we want to increase the number of works that can be distributed legally, even if not by subscription. For some titles, the only distribution agreement we can make is the individual-purchase model.
Our decision to add purchasing or renting by the chapter/volume is not about giving up on our subscription plan or blatant profiteering. It's for the sole reason of increasing the number of titles we can legally distribute.
By adding a proposal for the individual-purchase model, if copyright holders respond that the subscription model is not an option, a distribution agreement is still possible, when we might have given up on it previously.
In other words, even if we didn't add individual-purchase options, the number of titles available for subscription wouldn't necessarily increase.
We also don't intend to use this new system as an opportunity to renegotiate contracts for titles that are available through subscription. Thus, please rest assured that titles currently available for subscription will not become exclusively available through individual purchase.
We will continue to respect user feedback and increase the number of titles we release to create a new Manga Planet with a uniquely diverse lineup.
About the App
As we announced last week, we are currently developing an app for summer 2023.
There's a reason why the announcement was brief. Details of the app have not yet been finalized.
As many of you know, many apps are distributed via app platforms.
For many users, downloading and installing apps through an app platform is a relatively safe process, and there's a good chance that the app platform will support them when problems arise.
And for iOS apps in particular, it is very difficult to install an app without going through the App Store.
However, there are challenges to distribution via app platforms.
One is that apps are reviewed before or after distribution, and they are subject to strict terms and conditions.
Relatively speaking, because the operator is responsible for the service they provide, web-based services have more freedom so long as they comply with laws and regulations. However, when using an app platform, it is necessary to comply with the terms and conditions established by the platform operator, such as Apple or Google.
In short, apps are less flexible than web services.
In developing the new Manga Planet app, there will likely be a conflict between what we can do and users' wishes.
The first issue would be the app's rating. In particular, many titles included in the BL (futekiya) category are rated R-18, and many have asked whether these works can be read through the app.
Then, from the operation team's perspective, billing is another challenge.
Unfortunately, compared to payment services such as PayPal and Stripe, fees for app platforms are much higher. Considering that we have a revenue-sharing model with publishers and manga artists, our operation team would be left at a loss.
Therefore, we do not expect to be able to easily create an app that will perfectly satisfy users' wishes, and we anticipate that several compromises will be necessary.
Nevertheless, we are strongly aware of users' need for offline reading, which we believe is the greatest advantage of releasing an app. Thus, we'll strive for the best possible compromise.
About Downloading Content
Since the launch of Manga Planet and futekiya, we have received questions from users asking if they can download our content.
Unfortunately, we have no plans to make content downloadable, whether by subscription, individual purchase, web reader, or app reader.
The app will include a function to temporarily save content within the app to support offline reading, but this is not intended for use outside of the app.
However, once your validity period for accessing the content has lapsed (e.g. the subscription or rental period has expired), you will no longer be able to view it, regardless of whether it is temporarily stored in the app.
We understand that there have been more than a few requests for downloadable content. However, considering the large amount of time and money required to implement such a system, as well as other issues, we have no plans on doing it for the time being.
Other Points to be Discussed in Detail
Transfer of Manga Planet and futekiya subscriptions
Our point system (including how to make individual purchases)
We will provide further explanation on the above two points at a later date.
Final Notes
Although we try to read through all replies and reactions, we might miss those without the hashtag #MangaPlanetTheFuture , so we'd appreciate it if you could add the hashtag. We have also attached the hashtag to our replies to frequently asked questions, so by browsing the hashtag, you can track our replies as well.
Please note that we may not be able to reply to everyone, and that we might take some time to reply. The answers to some of your questions have already been explained in our video or tweets.
The presentation materials posted as official tweets are for display purposes only; due to Twitter character limits, more detailed information is provided in the video. We hope you will take the time to watch the video as well.
All of us on the operation team will continue striving to provide quality service that satisfies valued users like you.
We thank you again for your support!