Service Announcements
Points and Individual Purchase Systems, Explained
The Future: Manga Planet and futekiya's Plans for the First Half of 2023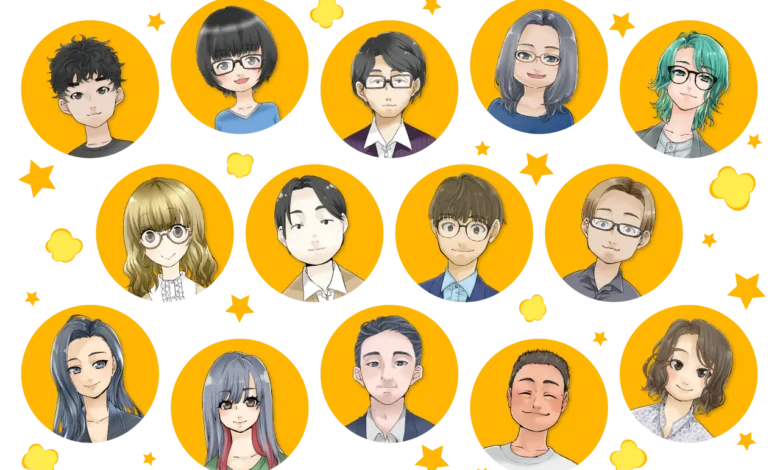 We'd like to express our gratitude and appreciation to the many users who have shown strong interest in the major announcement we made on February 26 (Sunday) regarding the merging of Manga Planet and futekiya.
We're also aware of the expectations and concerns about the individual purchase/rental system that will be launched at the same time as the service merge.
Regarding our reasons for adding per-chapter and per-volume purchase and rental options, please refer to our additional explanation titled "Response from Director Takano," posted Sunday, March 5.
Here, we'd like to explain in further detail how this system will work. If you still have questions, comments, and/or suggestions after reading this, we'd appreciate it if you'd reach out to us again with the hashtag #MangaPlanetTheFuture .
First, here's a recap of what we previously mentioned.
We will add the following four ways to access our titles:

Purchase per chapter (no time limit)
Rent per chapter (for a limited time period)
Purchase per volume (no time limit)
Rent per volume (for a limited time period)

Accessibility options per title will be decided based on the contract with the publisher. This means that some titles cannot be purchased or rented per volume, while others may not be available for rental.
Purchases and rentals are to be paid for with Points. (Credit cards cannot be used directly for payment.)
There are two types of Points: paid and free.

Paid Points: Purchased on Manga Planet
Free Points: Given from time to time by the Manga Planet team

Points will also be usable for purposes other than reading manga:

Unlock non-manga content (feature articles, interview videos, etc.)
Purchase original goods (note: details are still in the planning stage)
Others
Now, here are the specifics of our Points system.
General Information about Points
Points, whether paid or free, have an expiration date.
Paid Points expire 180 days after purchase.
Generally, free Points have a maximum validity period of 180 days, but their expiry date depends on how they are given. (Please see "How to Acquire Paid Points" and "How to Receive Free Points" for details.)
Regardless of reason, once Points have expired, they cannot be used and are non-refundable.
Due to legal and accounting regulations, we apologize for any inconvenience caused and appreciate your understanding.
Value of Points and Order of Consumption
1 Point is worth US$0.01 (1 cent).
Paid Points and free Points are of equal value, differing only in the method of acquiring them.
Regardless of whether they are paid or free, Points are consumed in order of expiry date (i.e. Points with the earliest expiry date are consumed first).
When the expiry date is the same, paid Points are consumed first.
The system automatically prioritizes the consumption of Points in the above-mentioned order. Users cannot specify the order in which Points are used.
How to Acquire Paid Points
Paid Points can be purchased through Manga Planet's platform in packages starting at 300 Points.
Available payment methods are PayPal and Stripe.
Free Points will be given as a bonus for large purchases.
Both paid Points and bonus Points (free Points) expire 180 days from the time of purchase.
List of Point Packages for Sale
| Price | Paid Points | Bonus(Free Points) | Price per 100 point | Discount |
| --- | --- | --- | --- | --- |
| 3.00 USD | 300 pt | | 1.00 USD | |
| 5.00 USD | 500 pt | | 1.00 USD | |
| 10.00 USD | 1,000 pt | | 1.00 USD | |
| 30.00 USD | 3,000 pt | 200 pt | 0.9375 USD | 6.25% OFF |
| 50.00 USD | 5,000 pt | 400 pt | 0.9259 USD | 7.41% OFF |
| 100.00 USD | 10,000 pt | 900 pt | 0.9174 USD | 8.26% OFF |
How to Receive Free Points
You can receive free Points from the Manga Planet team through the following means (mechanics to be specified in the future):

Reading our newsletter
Participating in events
Watching our videos
Filling out surveys
…and more

Free Points will expire after a maximum of 180 days.
How to Purchase or Rent a Chapter or Volume Individually
Accumulate Points through the following ways:

Purchase paid Points by PayPal or Stripe
Collect free Points from the Manga Planet team

Spend your Points balance on your title of choice

Purchase or rent a specific manga by chapter or volume
If your Points balance is insufficient, purchase paid Points.
* You cannot purchase or rent comics directly through PayPal or Stripe payments.
Final Notes
Although we try to read through all replies and reactions, we might miss those without the hashtag #MangaPlanetTheFuture , so we'd appreciate it if you could add the hashtag.
Please note that some people send us questions after reading only the official tweets, and a certain number of people may ask questions about things that have already been explained in the video. We might also take some time to reply, so we ask for your patience and understanding.
The presentation materials posted as official tweets are for display purposes only; due to Twitter character limits, more detailed information is provided in the video. We hope you will take the time to watch the video as well.
In addition, we would appreciate it if you would also check the additional explanation (Response from Director Takano).
All of us on the operation team will continue striving to provide quality service that satisfies valued users like you.
We thank you again for your support!