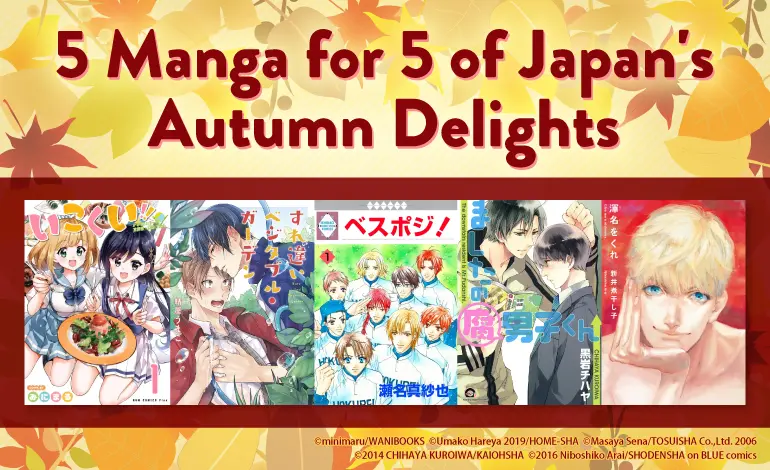 In Western countries, autumn often brings to mind pumpkin spice lattes, cardigans, and holidays like Halloween and (for the Americans) Thanksgiving.
Meanwhile in Japan, autumn has long been regarded as an activity-filled season, probably because the cooler weather and beautiful autumn colors make people more inclined to go out and enjoy what the season has to offer. In fact, there are several autumn-related Japanese expressions, all ending with "~no aki" (~の秋), which literally translates to "of autumn". 
Perhaps the most common of these expressions is "shokuyoku no aki" (literally, "autumn of appetite"), which pretty much means that autumn is a season for savoring delicious food.
Other expressions include "dokusho no aki" ("autumn of reading") — which brings to mind people from bygone eras spending long nights reading by lamplight or firelight — and "supōtsu no aki" ("autumn of sports"), because the public holiday Sports Day takes place in October.
With autumn fast approaching, here are five manga for five activities that Japan associates with this colorful season!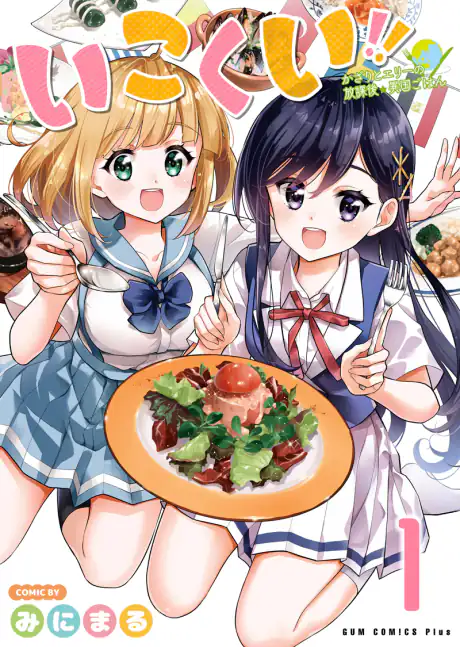 Author: minimaru
Publisher: WANIBOOKS CO.,LTD
Genre: Shonen/Seinen
Status: Completed (2 volumes)
Access Options: 
Subscription (readable in full)

Points (readable in full)

Free preview of Chapters 1–2
Hardworking, ambitious high school student Kazari sees a job ad for teenage reporters for Chloe, a magazine aimed at teens like herself.
Taking the plunge, she turns in her application and is paired with the free-spirited Eri, a returnee from abroad, for an exciting new project.
As teen correspondents, Kazari and Eri are tasked with visiting and creating write-ups about Tokyo-based restaurants specializing in foreign cuisines.
With certain cuisines like American and Italian already being quite well-known, the duo instead sample less-represented ones such as Paraguayan and Indonesian. And as they hop from one international restaurant to another, the two get to know each other better!
Food manga is beloved for a reason: they don't just make for easy, feel-good reading; they also tend to depict food so mouthwateringly that you'll feel hungry just looking at the art. Ikokui!! Taste the World with Kazari & Eri is no exception, as the food is drawn in painstaking detail, and characters take time to describe the dishes and share fascinating bits of trivia about them.
Author mimimaru's blend of art styles fits the series well: characters are drawn in the moe style popularized in the 2000s and 2010s, but for the food, they make use of realism to recreate dishes as faithfully as possible.
If you too are a foodie, and you're interested in cuisines from across the globe, join Kazari and Eri on their journey to taste the world, one restaurant at a time! You too might find yourself searching for, say, Nepalese or Hungarian restaurants in your area — or maybe even embarking on your own journey to try international cuisines you haven't had a taste of before.
(Bonus fun fact: the places that Kazari and Eri visit are based on real-life restaurants in Tokyo!)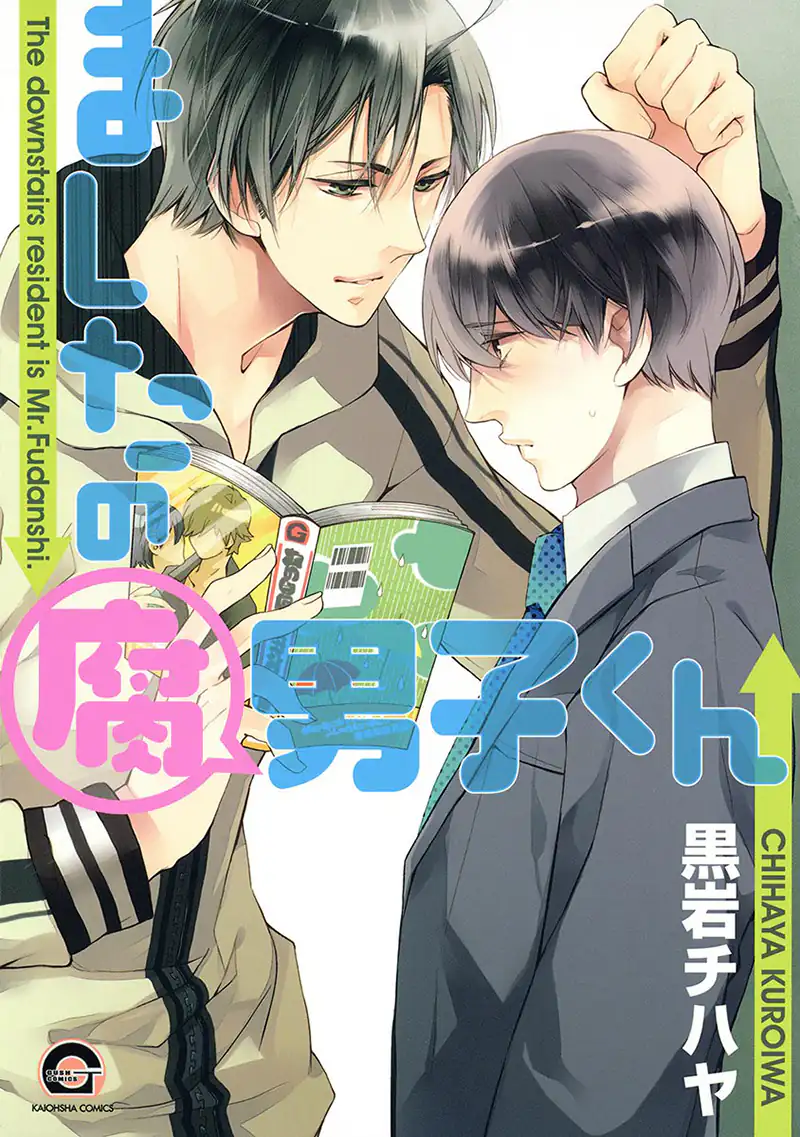 Author: Chihaya Kuroiwa
Publisher: KAIOHSHA
Genre: Boys' Love (BL)
Status: Ongoing (currently 4 volumes)
Access Options: 
Subscription (all currently available volumes)

Points (all currently available volumes)

Free preview of Chapter 1
After Sokabe's bag is stolen, his downstairs neighbor Motoi — who also happens to be the apartment caretaker's grandson — offers to fetch him spare keys. Waiting in Motoi's room, Sokabe accidentally spots Motoi's BL manga stash, only for him to be caught poking around.
Motoi then assumes that Sokabe is a fudanshi like him, when the truth is that Sokabe is gay. This leads to a blossoming friendship among "fudanshi comrades": attending doujinshi events, talking about BL tropes, and so on.
Sokabe's life really would be much easier if he just moved out and found an apartment close to his workplace, but he still chooses to stay — and that's because of Sokabe's feelings for Motoi! How long will Sokabe keep up the pretense of just being Motoi's fudanshi comrade? And what would it be like, dating a fudanshi like Motoi?
There's something so meta about a BL manga featuring a fudanshi protagonist, and that's what makes The Downstairs Resident is Mr. Fudanshi so relatable and fun to read for anyone familiar enough with BL. When a chapter switches to Motoi's point of view, he often compares what's going on to something he encountered in BL and/or brings up familiar tropes — you just can't help but laugh at the self-aware nature of this series and the way Motoi's brain seems to perpetually be in BL mode. In this sense, this story feels like a love letter to the BL genre.
Funny, fluffy and adorable, but also with a little bit of spice for those looking for it, this series is sure to be an entertaining read for BL veterans! It may not be the spiciest title out there, but it's worth reading nonetheless, especially for the self-referential moments.
3. Supōtsu no Aki ("Autumn of Sports"): All Bases Loaded!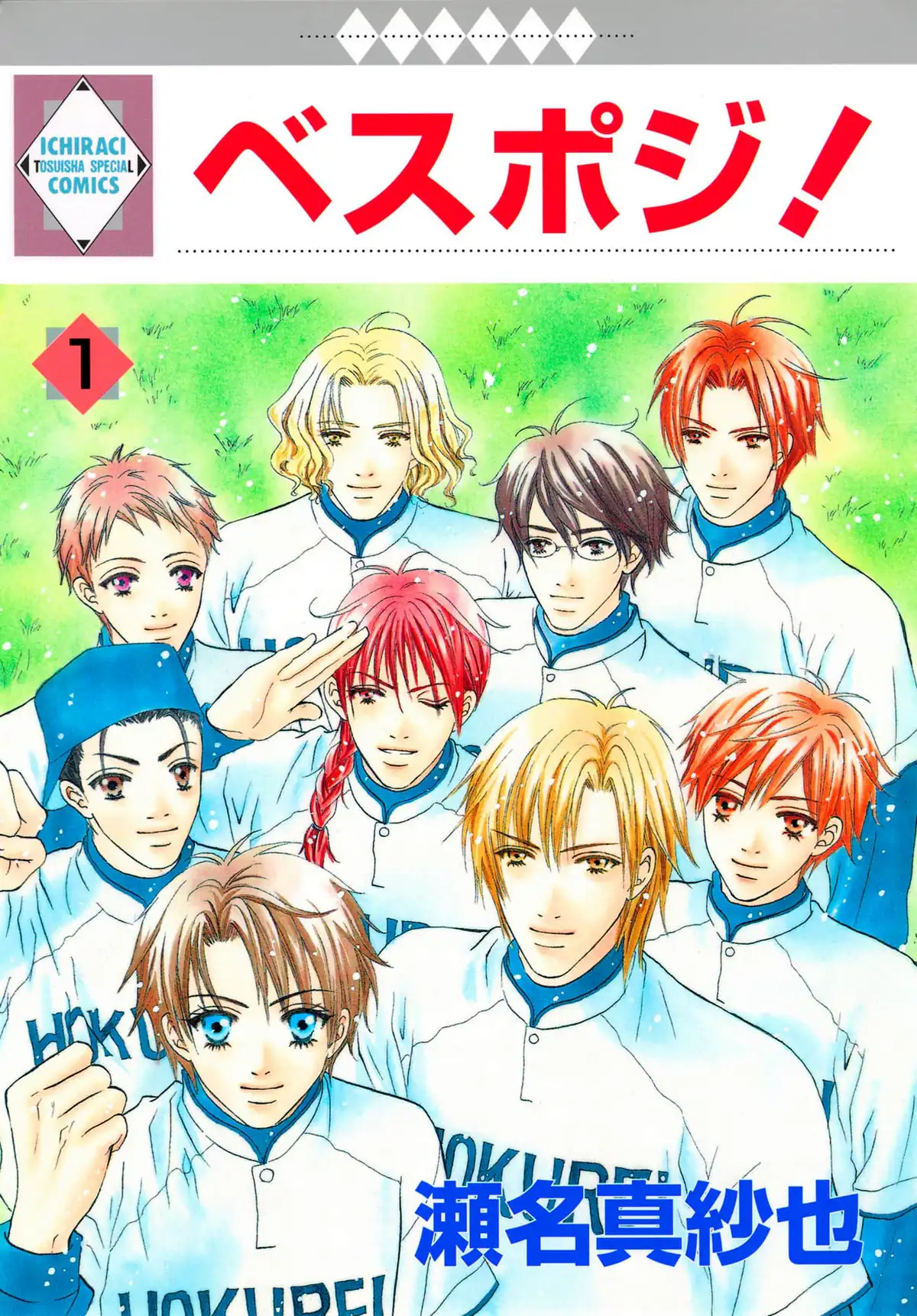 Author: Masaya Sena
Publisher: TOSUISHA Co.,Ltd.
Genre: Shojo/Josei
Status: Completed (4 volumes)
Access Options: 
Subscription (readable in full)

Free preview of Chapter 1
Dismissed for being too small to be on the Little League, a frustrated 10-year-old Hiyori vows to quit baseball forever. But despite his best attempts to forget baseball, like discovering his knack for track and field, he finds, at the age of 14, that he just can't abandon baseball, after all.
One day, while observing a baseball match in a sandlot, Hiyori encounters a man who cryptically asks if he'll join his school's baseball team. His parting words are that they'll meet again "if the fates align."
Though Hiyori is tempted to start playing baseball again, he still vows that he'll never return to the sport. But a chance meeting Shou — the handsome, cool, and collected new student representative — just might be the push for Hiyori to admit that his heart really is still in baseball, after all. Will this be a fresh new start for Hiyori? 
Sports, pretty boys, and the power of determination and friendship are the perfect recipe for a manga series to get emotionally invested in — and All Bases Loaded! happens to have all those.
Hiyori's never-give-up enthusiasm is infectious and inspiring, but he's not the only likeable character, as the rest of the Hokurei team also get chances to take the spotlight and establish their personalities. As you get to know this motley crew of a baseball team, you too might find yourself rooting for their growth as they strive to become Japan's best baseball team!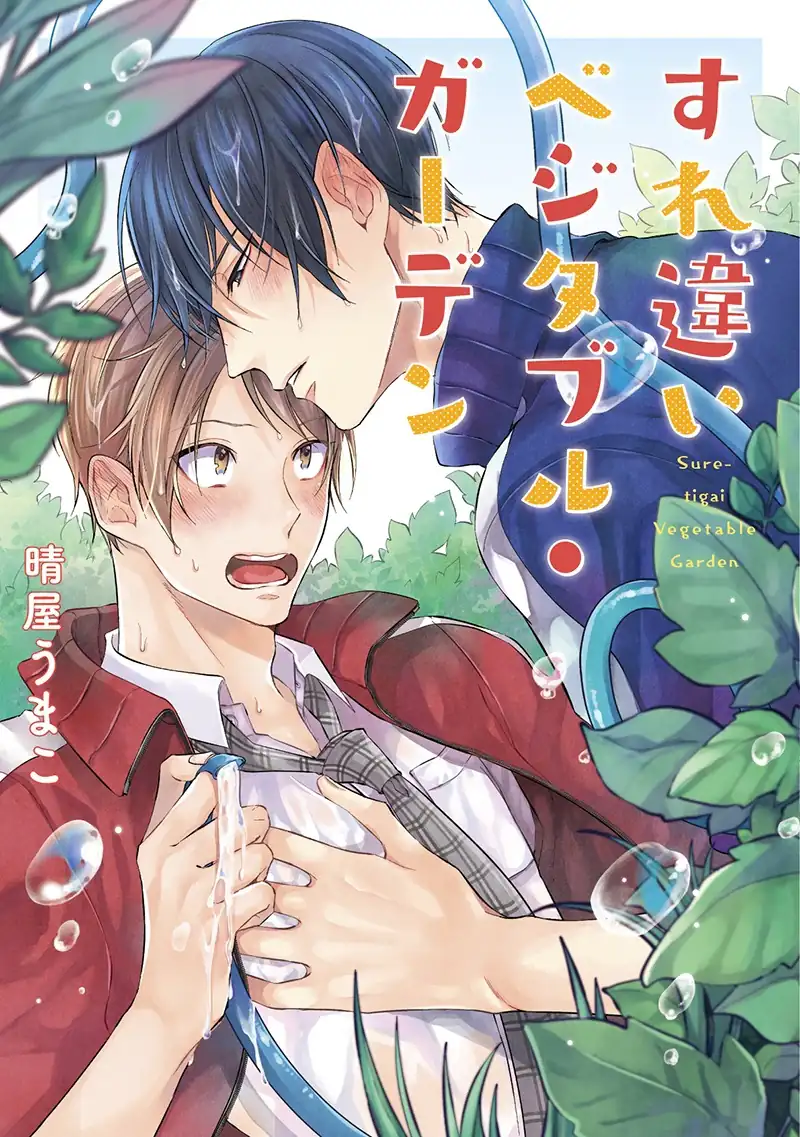 Author: Umako Hareya
Publisher: Home-Sha Inc.
Genre: Boys' Love (BL)
Status: Completed (1 volume)
Access Options:
Subscription (readable in full)

Free preview of Chapter 1
Immersed in the world of shojo manga, Seita is a romantic at heart. And so, he longs for a romance straight out of his favorite manga with the kind and cute Kiyosawa, who would often tend to the school vegetable garden with him.
But just as every good shojo romance has a love rival, Seita has one, too (at least in his head): clever and handsome — but annoying — Sagawa, who just keeps getting in his way!
Seita is determined not to lose to his (made-up) rival, but alas, his dream of a sparkling romance  is crushed when he overhears that Kiyosawa has a girlfriend. He tries to nurse his broken heart by taking care of the vegetable garden, even though he now has to do it alone — only to find Sagawa watering the plants.
Being dense at heart and seeing the world through a shojo-manga filter, Seita assumes that Sagawa is also heartbroken about Kiyosawa, but the truth couldn't be more different than what he imagined!
This is another amusing and cute BL manga that will have you laughing at the misunderstandings and assumptions that result from Seita's overactive imagination. You might cringe (affectionately) in secondhand embarrassment at how (endearingly) obtuse Seita can be, though!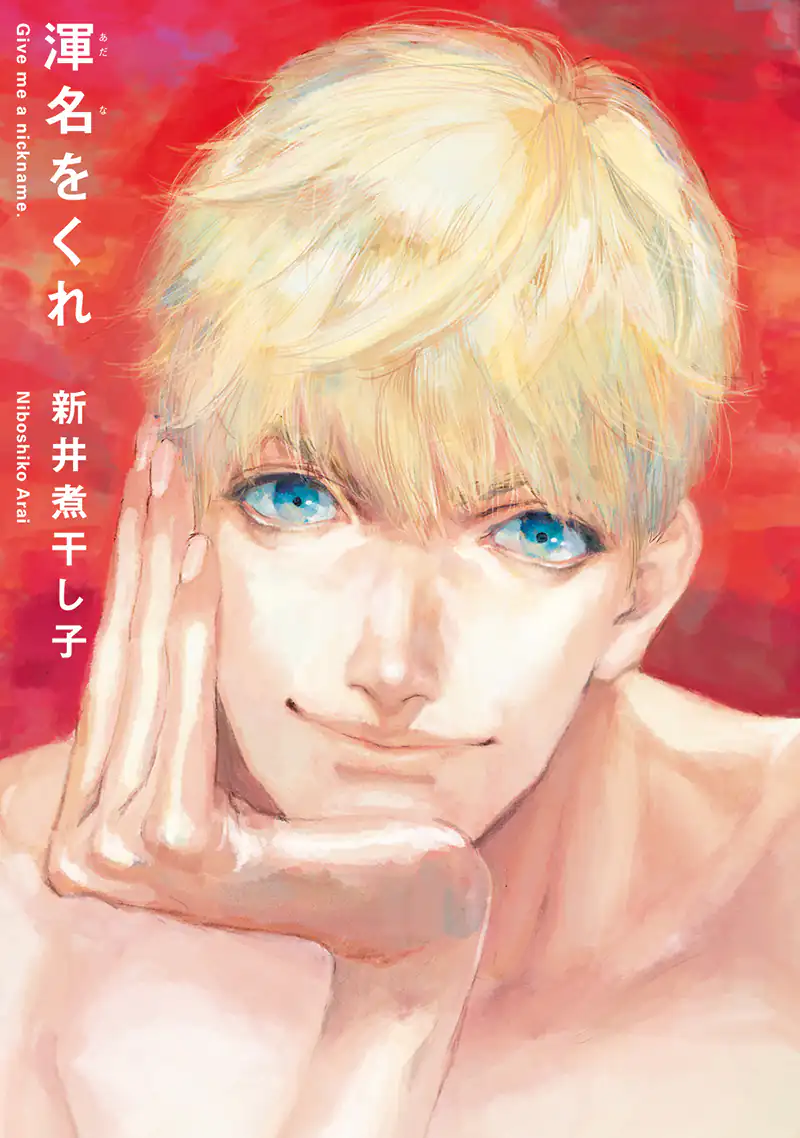 Author: Niboshiko Arai
Publisher: SHODENSHA Publishing Co.,Ltd.
Genre: Boys' Love (BL)
Status: Completed (1 volume)
Access Options: 
Subscription (readable in full)

Points (readable in full)

Free preview of Chapter 1
No one knows who the mysterious illustrator Takahito Amou truly is. Some say Amou is actually a woman; others say the name is definitely a pseudonym. The artist known as Amou could be an individual, but they could just as well be a team effort.
Truly, no one knows — other than José, that is.
In contrast to Amou, who prefers to keep a very low profile, José is an eye-catchingly attractive supermodel whose face graces magazines, posters, and billboards all over town. With a face that distinctive — and a name that stands out in Japan, too — it isn't hard to recognize him on the streets.
They do say that opposites attract, but how exactly do the grumpy, quiet Amou and the cheery, loud José manage to live under one roof?
Though it's a short one-shot at only six chapters, Give Me a Nickname. is an engaging read that sometimes comes close to getting philosophical, touching on themes such as what it means to have a part of yourself — be it your art or your face — be displayed for all the world to see, as well as the significance of names. 
Author Niboshiko Arai's gritty art style, which leans more toward realism, is a visual treat. It's quite fitting for a story that has its share of rather serious moments. And, making use of metaphors, the narration and dialogue can be rather poetic at times. 
But don't make the mistake of thinking that this manga is going to be heavy reading — the story isn't difficult to follow, and it has its share of light-hearted and sweet moments, too!