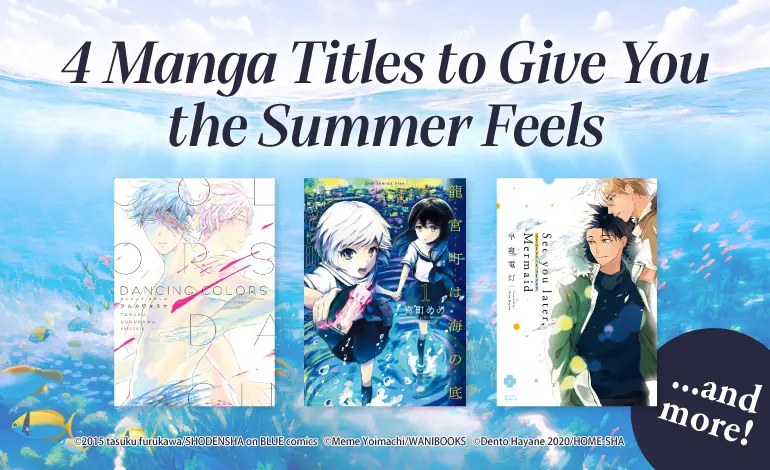 What kind of imagery does summer evoke for you? Lazy afternoons because of the sweltering heat, the beauty of the clear blue sky, beach escapades — these are just some of the things that remind us of summer.
As summer has finally arrived in Japan, we're focusing on manga associated with the sea this month. After all, the symbolic connection between summer and the sea can't be denied — the water is particularly inviting during this season.
Though the titles we're featuring don't necessarily take place during summertime, they'll whisk your imagination away to the shore, where you'll feel the water lapping at your feet, take in the scent of the sea, and feel the ocean breeze on your skin.
Whether it's what looks like a summer romance about to unfold in a seaside town, or a fantastical tale of an undersea town, dive into these stories associated with the sea to get some of those summer feels!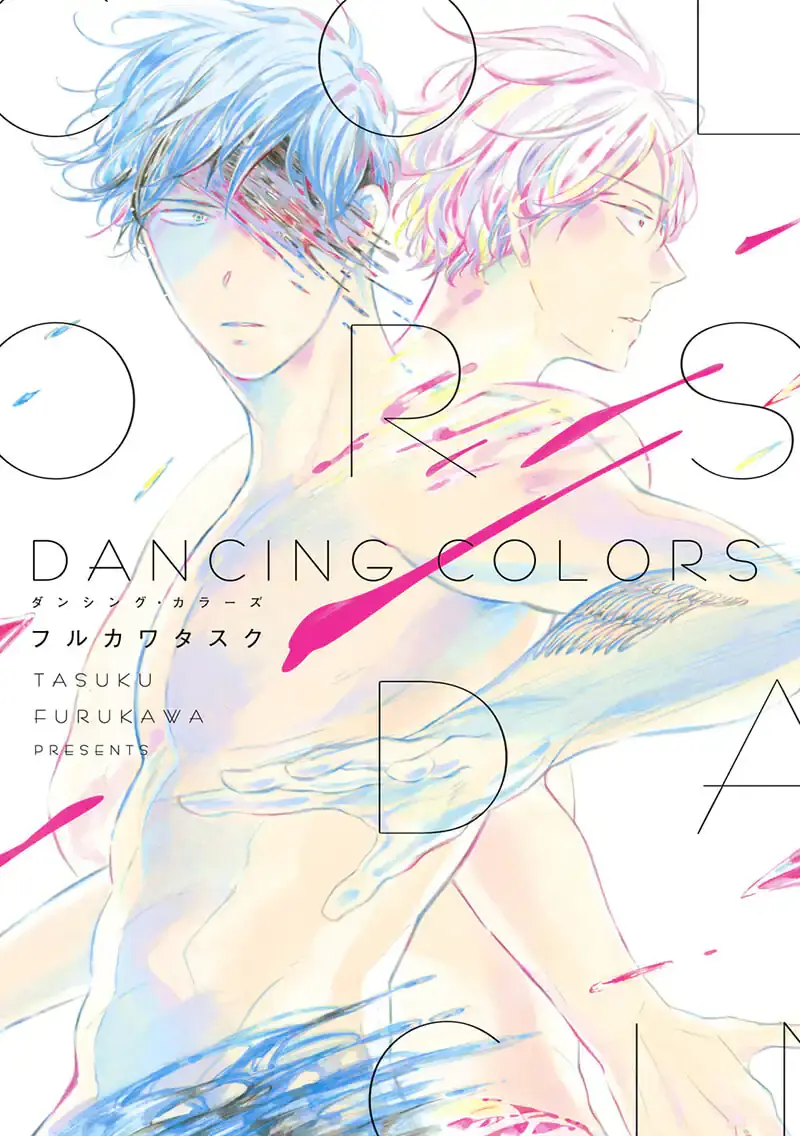 Author: tasuku furukawa
Publisher: SHODENSHA Publishing Co.,Ltd.
Genre: Boys' Love (BL)
Status: Completed (1 volume)
Access Options:

Subscription (readable in full)

Points (readable in full)

Free preview of Chapter 1 (up to Chapter 3 for registered users)
Kou Hayami is the best dancer at Grand Blue, a pole dancing club in a coastal town. Yet despite his skill, Kou has been living life on auto-pilot since the traumatic passing of his father, a co-owner of the club.
Since then, Kou's felt as if his life has lost all color. Even the calming sea is just jet-black to him, and the only thing that keeps him going is a promise to surpass his father at pole dancing.
Tension erupts during the closed-off Kou's first meeting with the brash and cocky newcomer Nagisa, but it doesn't take long for Nagisa to become enraptured and inspired by Kou's dancing. Might Nagisa be the one to reignite the spark of emotions in Kou and bring back the color to his life?
Author tasuku furukawa dazzles with their debut work Dancing Colors — pole-dancing characters aren't quite a common sight in manga, BL or otherwise, so you can't help but be intrigued by the premise.
Not to mention, furukawa-sensei's art style works very well for the fluid, dynamic movements that pole dancing entails, as well as the lithe bodies that pole dancers usually have, so the scenes depicting Kou and/or Nagisa dancing are quite the visual treat.
Story-wise, Dancing Colors is quite short at only six chapters — just the right length for a quick read, though more build-up for Kou and Nagisa's relationship would've been nice as well.
If you like the "opposites attract" or "rivals to lovers" tropes with a touch of a less-commonly portrayed occupation and beautifully drawn pole-dancing scenes, this title is for you!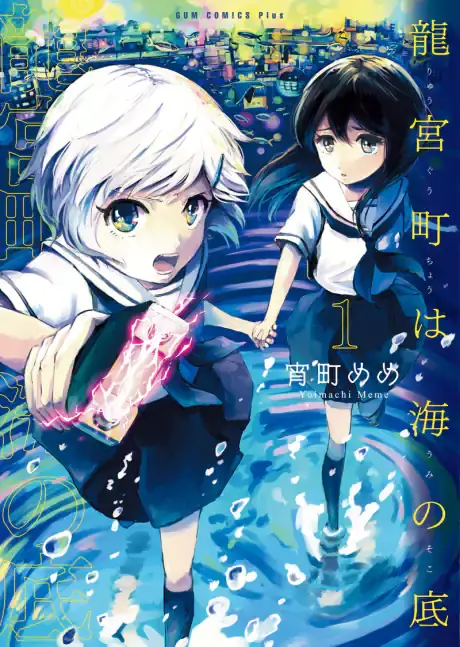 Author: Meme Yoimachi
Publisher: WANIBOOKS CO.,LTD
Genre: Shonen/Seinen
Status: Completed (2 volumes)
Access Options: 
Subscription (readable in full)

Points (readable in full)

Free preview of Chapter 1 (up to Chapter 3 for registered users)
On the surface (pun intended), best friends Masora and Sumine are no different from the everyday schoolgirl — except for the fact that they live in an underwater town, thanks to a revolutionary project that made it possible for humans to live and thrive at the bottom of the sea.
Their little town has pretty much everything you can find at a town on land, like school and shopping streets.
Life is simple but happy, so the townspeople want for nothing — but what happens when Masora becomes curious about the world above her, while Sumine is content with her small-town life? Is life under the sea really better than on land?
A blend of slice-and-life and science fiction, Ryugu Town is at the Bottom of the Sea starts with glimpses of Masora and Sumine's everyday life, which also serve as exposition and worldbuilding.
But just as you think that this will be more slice of life than sci-fi, the pace picks up as it slowly becomes apparent that Ryugu is not as idyllic as its namesake mythical palace from Japanese folklore.
Exactly what secrets Ryugu is hiding will become the pressing question as you read through this series, and it can be hard to put down because each new chapter gets curiouser and curiouser.
Parallels to the classic fairy tale "The Little Mermaid" can be found in this story, though it more explicitly pays homage to the tale of Urashima Taro. Since both tales end on an ill-fated note, will Masora's dream to leave Ryugu and see the blue sky also end in tragedy? You'll just have to read this manga to find out for yourself.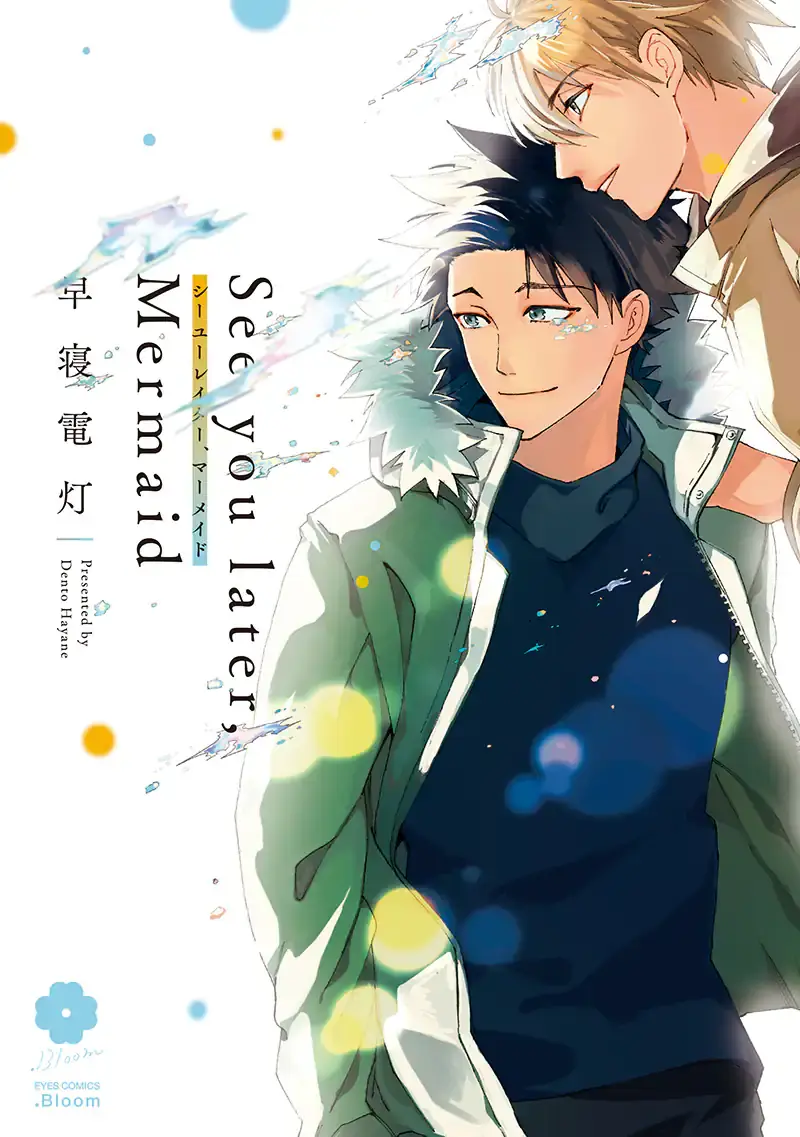 Author: Dento Hayane
Publisher: Home-Sha Inc.
Genre: Boys' Love (BL)
Status: Completed (1 volume)
Access Options: 
Subscription (readable in full)

Points (readable in full)

Free preview of Chapter 1
Two solo travelers, Kazushi and Tatsumi, meet at a seaside town. When Kazushi gets sand in his eye and finds himself in need of Tatsumi's help, they find out that they're staying at the same inn.
The two drink and hit it off, but just when it looks like this meet-cute will lead to a whirlwind summer romance, Tatsumi says something to imply that they've met somewhere before. Could it be that the two are connected by fate, or perhaps something else…?
See you later, Mermaid is a heartwarming story of yearning, with a touch of urban fantasy. Though there are no mermaids involved here — author Dento Hayane says in the afterword that the title was inspired by the expression "See you later, alligator" — the titular mermaid serves a metaphorical function. The pining for someone who seems so close and yet so far from one's reach and the voice-related motifs call back to "The Little Mermaid."
After the hook at the end of the first chapter, you may be confused about what's going on. But through the clever use of switching perspectives, you'll gradually be able to piece together how Kazushi and Tatsumi are connected. With the author's skillful pacing, once everything falls into place, the payoff is extremely satisfying — the way Dento Hayane neatly wraps up this story will stir your emotions.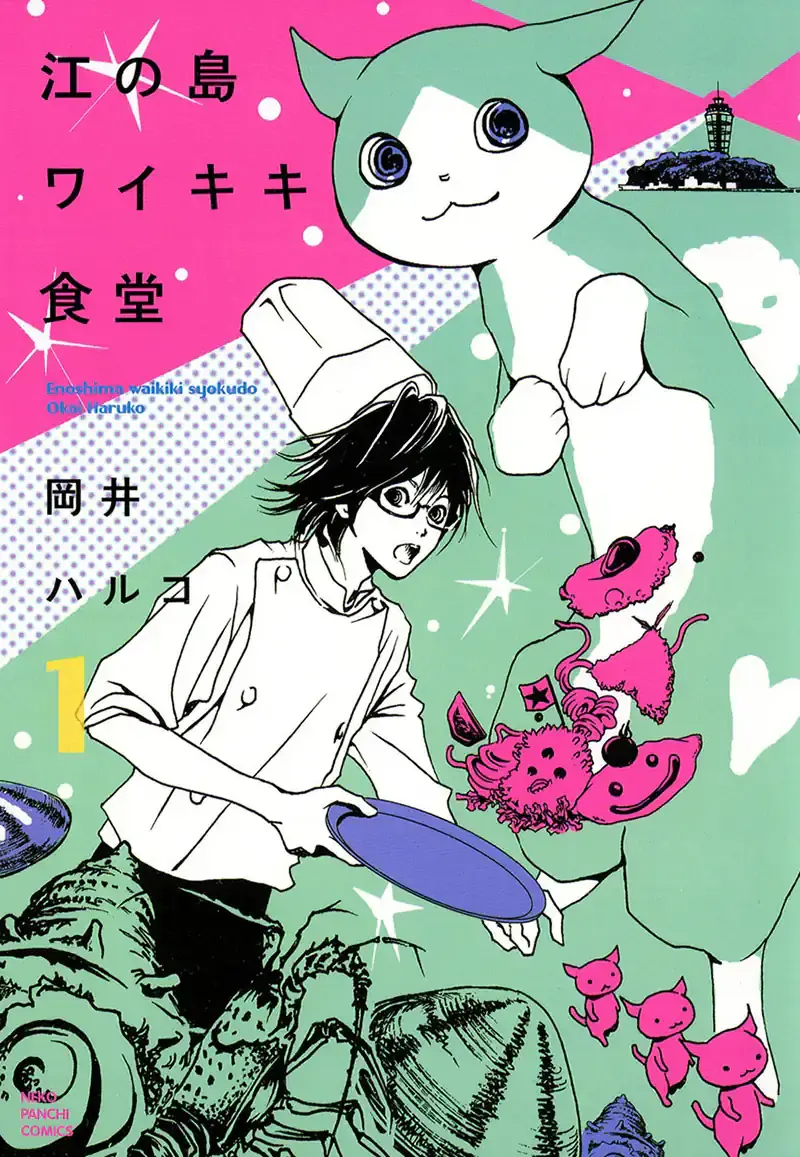 Author: Haruko Okai
Publisher: SHONENGAHOSHA
Genre: Shojo/Josei
Status: Completed (11 volumes)
Access Options: 
Subscription (readable in full)

Points (readable in full)

Free preview of Chapter 1
Some would say that cats have a healing power — their cuteness factor alone is already enough of a mood boost — and maybe Audrey is a testament to that.
This playful, wide-eyed kitty is the beloved pet cat of Yori, the owner-chef of Cafe Waikiki, and she has a secret: she can understand and speak human language! (Well, not all languages, but you get the idea.) Oh, and she might have a much longer lifespan than your average cat.
Being more clever and capable than she actually lets on, Audrey helps those around her — be it Yori, a random human who takes a liking to her, tourists to Enoshima, or even other cats — get out of various sticky situations.
For starters, despite Yori being a master in the kitchen, and Cafe Waikiki being located in the popular seaside town of Enoshima, the cafe has been struggling to attract customers for so long… and Audrey thinks she just might know what the problem is.
Think cats are the cutest thing ever? Then this feel-good manga will be perfect for you, as Audrey's shenanigans often lead to sweet and touching endings: bringing people together, helping spirits move on, and more. 
And while this series is 11 volumes long, most chapters are episodic, so you can read through it at your own pace, and not even necessarily in chronological order. (Though since there's some continuity in the form of recurring characters, it would help to read the first volume chronologically, at least). Whenever you're looking for a light, pick-me-up type of read, you can go back to Enoshima Waikiki Cafe.